To combat the IS, it is necessary to unite with all partners and, above all, with the authorities of Syria and Iraq, said Deputy Foreign Minister Mikhail Bogdanov. Reports about it
RIA News
with reference to the newspaper "Kommersant".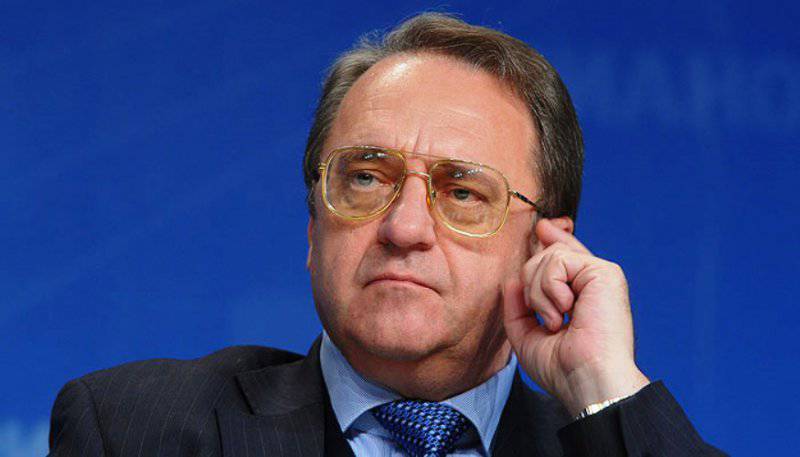 "The grouping" The Islamic State of Iraq and the Levant "(ISIL), as well as terrorism in the Middle East as a whole, is our common threat, it is a threat for the entire world community. We must work in a consolidated manner with all our partners, first of all, of course, with the states of this region — governments in both Iraq and Syria. "
- said the diplomat.
When asked if the IS is a danger to Russia, he answered in the affirmative.
"People from many countries, 70 or 80, are fighting there. All concerned that these people go there and come back from there. They receive training there, acquire skills, and therefore pose an exceptional threat to the national security of their countries. At the same time, they have passports, in particular, of Western countries, which gives them the opportunity to move around the world without visas and additional checks. It is very dangerous"
- said the deputy minister. According to him, dozens of Russian citizens can fight on the side of the IG.
Meanwhile, Washington considers it unlikely that Russia will participate in the operation conducted by the coalition in the Middle East, since Moscow insists on consulting with the Syrian government and coordinating military actions with the UN.
"The main obstacle to the participation of the Russian Federation (in the international coalition under the leadership of the United States) is the position of Moscow that an operation against Syria's IG can be carried out only with the consent of the Syrian government or through the UN, which we cannot accept"
, A senior source at the White House told Reuters.
However, according to the interlocutor, the United States is still considering the possibility of interaction with the Russian Federation on this issue, since Russia is "a key player in Syria, Iraq, and it will inevitably be involved in any campaign in the Middle East."
Earlier, Sergei Lavrov said that Russia "is ready to support the Iraqi authorities in the fight against the militants of the IG." He later clarified that "any ground operation to combat terrorists in Syria, not agreed in the UN Security Council and conducted without consultation with the Syrian government, will be aggression."