An unexpected statement was made today by the first and last president of the USSR Mikhail Gorbachev in an interview
"Russian news service"
. Gorbachev, commenting on the speech of US President Obama from the UN rostrum about Ebola as the main threat on the planet, said that the main fever on Earth was the United States of America itself.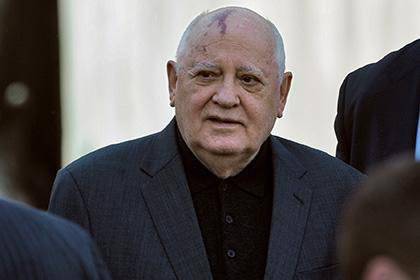 Mikhail Gorbachev:
We have one major fever - America and its claims for leadership.
At the same time, Gorbachev, reflecting on the "diplomacy" of the United States, added:
This is not even a political dialogue, but scolding. Hurt, provoke, and most importantly, to not have fought feuds in Europe. Because they (the United States) have a monopoly claim. Ukraine and other things are all occasions.
Gorbachev noted that the Russian authorities are now taking the only correct position and should understand that the main thing is not to lose common sense.
We are a strong nation, we have something to rely on, and we have something to say.
marks the last head of the Soviet Union.
At the same time, Mikhail Gorbachev said that signs of the resumption of the Cold War appear in the world, but the Cold War itself has not yet begun.
This is perhaps the first speech by Mikhail Gorbachev, in which he speaks with such frank criticism of the American authorities and the support of the Russian authorities. Surprisingly, Obama's latest statements and US actions have even driven Gorbachev out of themselves. Considering that in the West many people still listen to him, this is a really alarming bell for the current American president. And this seems to be the first time in the world
stories
when one Nobel Peace Prize laureate "lowers another plinth" below another laureate ...