As it turns out, there are not only notorious Russophobes and arsonists of world conflicts among US senators. Sometimes in the walls of the US Senate one can hear the voices of those who are close to realistic perception of world processes. Dian Feinstein, the head of the intelligence committee, was not at all a standard for the modern States. Feinstein said she was not sure of the accuracy and productivity of the sanctions pressure on Russia.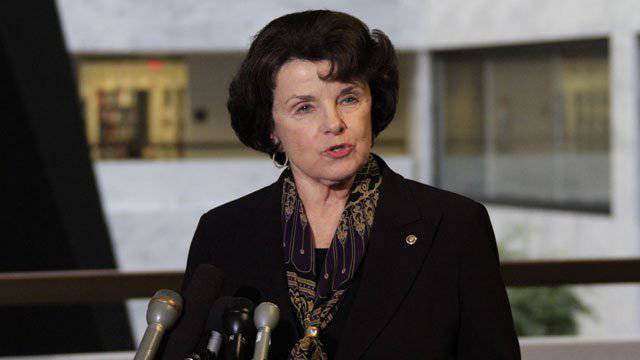 Senator Dianne Feinstein quotes
"Russia24"
:
Many say that it is only necessary to wait until the sanctions start working and hit the Russian economy. But I'm not sure that this will happen.
Feinstein explained her position by saying that the level of support for the people in Russia is enormous, and in such conditions it makes little sense to rely on sanctions, hoping that they will change the position of the Russian population.
True, not long ago, Feinstein swam in the general western stream of indiscriminate criticism of Russia, urging President Putin (quote) to "repent for the downed Boeing." Today, she no longer calls for repentance, but not at all because she radically changed her position regarding Russia, but only because he sees frank opposition to Western attacks from the Russian people.