By the end of this year, two new RCBZ regiments will be formed in the Volgograd Region and Ingushetia (Southern Military District), the press service of the Southern District reports on the website
Ministry of Defense of the Russian Federation
.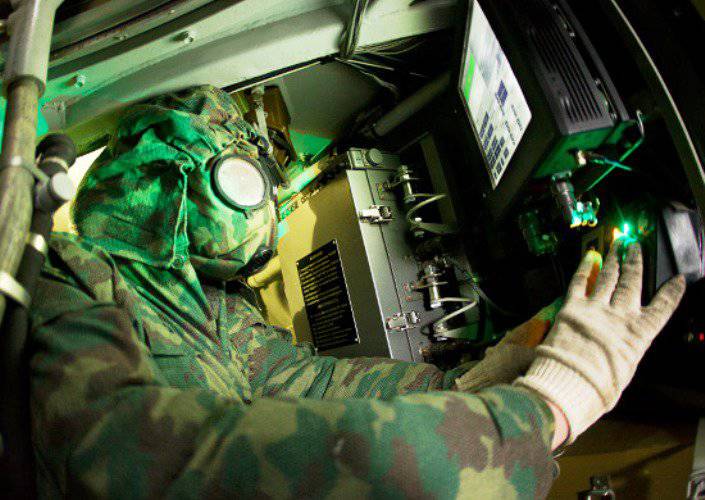 According to their capabilities, the regiments will be able to fully meet the needs of the two combined-arms armies of the district.
"Military units are formed according to a mixed principle, in which about 50% of the personnel serve under the contract. Many servicemen were trained in junior technical specialists of the divisions, drivers of wheeled vehicles, operators of heat engines at the training center of the troops of radiation chemical and biological protection (RCBZ). "
, the report said the Southern Military District.
The new parts will go up to 400 units of weapons and equipment. According to the press service, "among them is the newest radiological and chemical reconnaissance machine РХМ-6, the automotive laboratory AL-5, an autocasting station for special processing of weapons and military equipment ARS-14КМ"
Flame-throwing subunits will arm with TOC-1А "Sunpiek" and modernized flamethrowers of increased range and power of the ПММ-А "Shmel-M".
The press release states that "in the first half of this year, Sevastopol was already formed and, starting June X, began to perform tasks for the purpose of a new separate regiment of RCBZ troops providing the Black Sea Fleet."
By the end of the year, the three new regiments of the RCBZ will be presented with battle banners.