The fire tests of the Sosna short-range air defense missile system must be completed before the end of the year, Vladimir Slobodchikov, deputy general director of the NPO High-Precision Complexes, told the press. "The final stage of fire tests will take place in October," the agency quotes him.
Russian weapons
.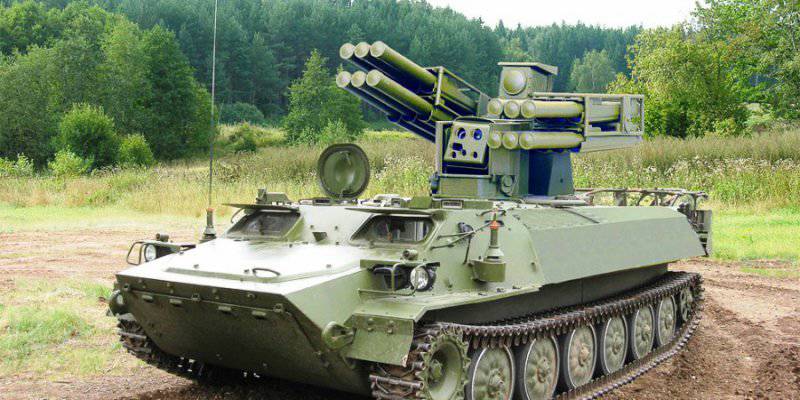 According to Slobodchikov, the new complex "uses two-stage guided missiles" Sosna-R ", which are equipped with sea complexes" Palma "." The missiles "are equipped with two combat units with a total weight of 7 kg and a laser non-contact-contact fuse." Their range is 1-10 km.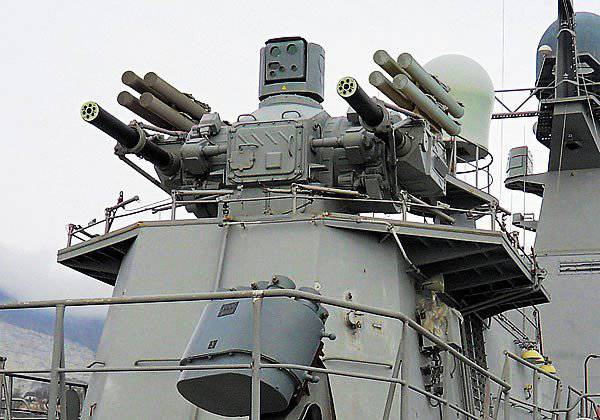 Sea complex "Palma"
He explained that "the fragmentation-rod warhead is intended for a non-contact blasting, the armor-piercing-fragmentation triggered works in a direct collision with a target." And he added that "at the launch site, a radio command missile guidance is carried out, after which it is guided by a laser beam."
Guided missile "Sosna-R"
"The fighting machine with the Pine complex is equipped with 12 rockets, reloading takes 12 minutes. The optical fire control system provides "Sosne" with a high survivability on the battlefield and an increased resistance to interference, "the manager said. In addition, the complex includes a control machine, which is able to control starts from several installations.
Slobodchikov did not delve into the technical specifications and answered the question about the target detection range, saying that "it is sufficient to destroy the enemy at a distance of 10 km, while the independent optical sensor Sosny allows you to track simultaneously to 50 targets."
The interviewee noted that the complex is installed on a multi-purpose light-armored tractor MT-LB. It can also be installed on any other machines in this class.
MT-LB multi-purpose tractor
Earlier, Vladimir Slobodchikov said that the government of India had refused to jointly develop an air defense system with Ukraine in favor of the Russian Sosny. Therefore, after the completion of the fire tests, their production for the Indian armed forces will begin (in 2015). It is reported that India abandoned the contract with Ukraine in connection with the military conflict in the Donbas.