Has the CIA started to demand identity documents via Facebook?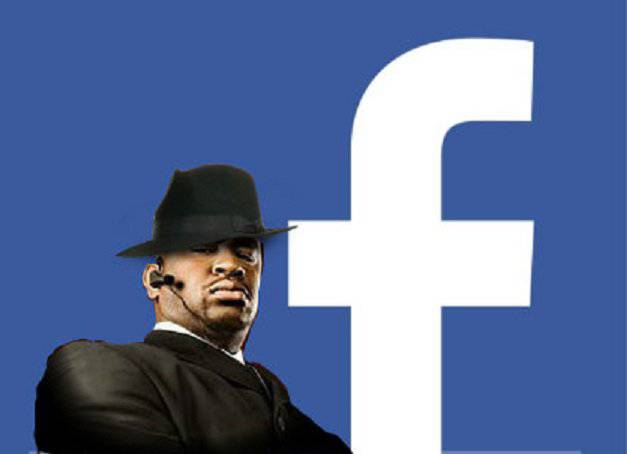 History
that is. Yesterday, a friend of mine, as usual, without expecting a trick, tried to go to her page on social networks "Facebook". But it was not there. Access there was closed. The message from the site administration, written explicitly in the ultimatum form, read: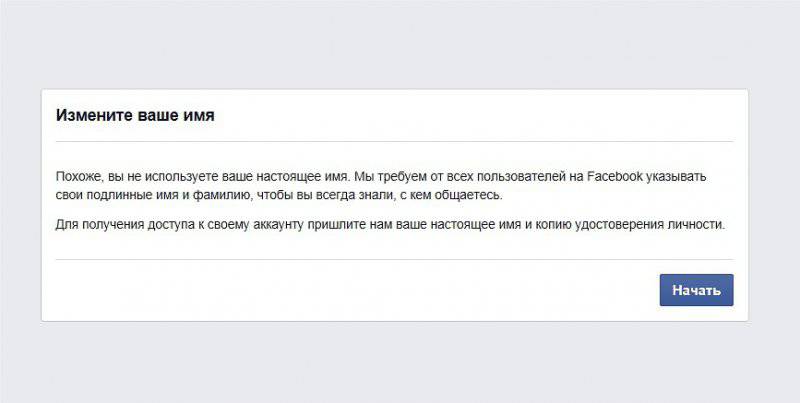 Further more. When the woman tried to find out the reasons for the misunderstanding through technical support, she was told: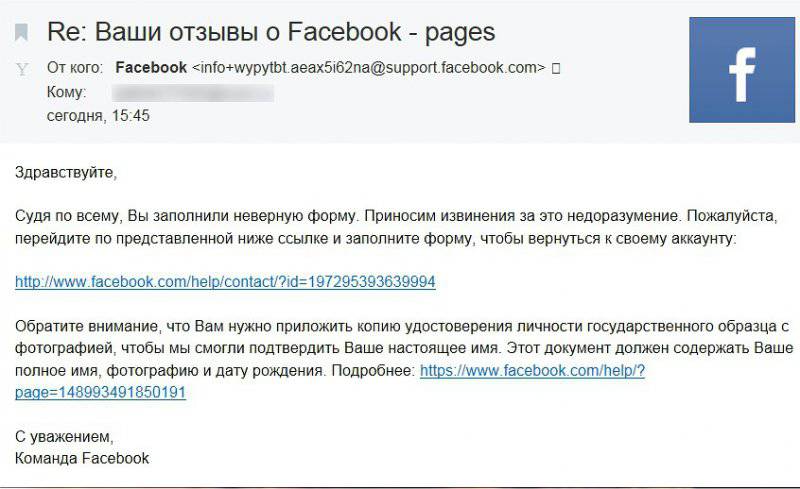 I quote:
"You need to attach a copy state ID cards with photoso that we can confirm your real name. This document must contain your full name, photo and date of birth. "
It is highly doubtful that social networks have the right to demand such documents. What is it: the new "face control" in American style or the collection of information about Russian citizens by the US federal bodies? ..
My acquaintance (by the way, far from being a simple original, with humor) decided to act logically: they say, if you want a photo, get it! And sent a response letter with an excerpt from the law and the following attachment: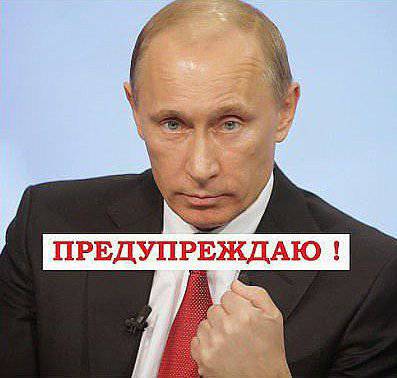 The administration of American social networks did not appreciate the humor and continued in its spirit: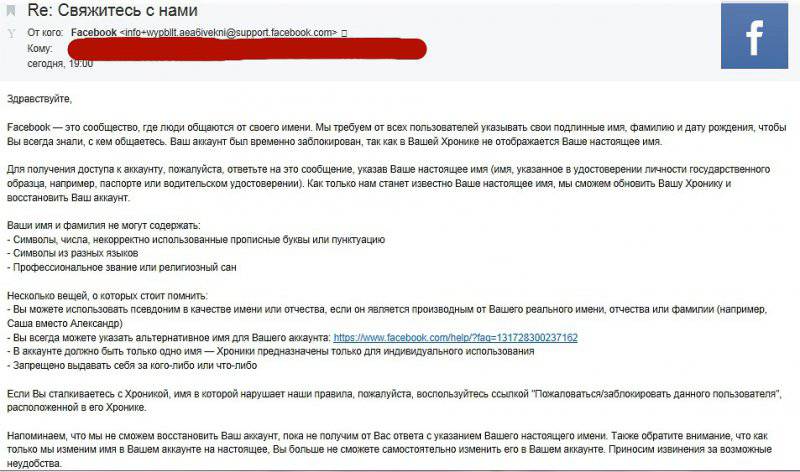 In short, the heroine of my story could not get to her page. I had to start a new account ...
PS
According to media reports, a similar "incident" has already taken place. In October, the 2013 mass media distributed information about the "erroneous demand" by the Facebook administration of identity cards to its users. Then the social network brought a public apology.
However, this was a year ago. So the "mistake" repeats again?