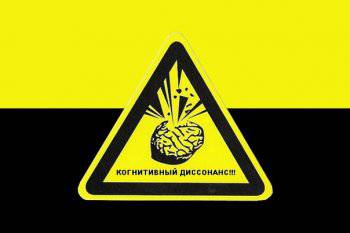 From the point of view of a person engaged in political analysis, any action that stops a civil war should be welcomed in every possible way.
However, at the level of intuition, I understand that in the current state, a truce in Donbass is impossible. Because a number of conditions have not been fulfilled for him - moreover, conditions of a cultural and archetypal nature.
It just so happened that part of my youth was spent in the area with the telling name "Colony".
Nothing special - the district is like a district, but the rules of the courtyard dormitory had, of course, to be observed. That is, to follow the bazaar, to exercise, to be on the alert, to play sex and not to swallow the penultimate cigarette. The latter could not have been shared - but it was still necessary to leave the smoke.
There are usually many districts in any city - each has its own ideas about life and behavior. But if you respected other people's ideas and observed your own, then, in principle, in any foreign area you could normally settle down and even have a girlfriend.
But from time to time, outrageous people appeared in the districts. They were either stray - generally from another city or suburbs, or someone from the center "majors", children of wealthy parents who decided to play "cool".
Actually, this was gopnism - when a group of people appeared who climbed with their charter into a foreign area. As long as they were not desperately lawless, they could not be touched. Well, you never know who is playing pranks.
But the more unpunished such characters remained, the more insolent their behavior became. If the area was weak, then the gopniks and major outlaws could even begin to dictate their terms there.
But if the area was correct, with even guys, then the presumptuous stragglers were put in place and they, tails between their legs, went home.
However, shooting was the top of the lawlessness. "Cannons", of course, were in any area. Not real combat pistols, but a converted little thing. But, nevertheless, there were. However, it was not accepted to use them.
Sometimes stray gopniks and majors-strangers would smack their guns - most often on the legs during an unsuccessful hop-stop or collision - when the victim offered real resistance.
And when they started shooting, then the revenge of the boys from the district was very cruel. Brass knuckles were already in motion and began to beat with the crowd and with their feet. Once in my memory, the major-delirious was not even broken, but crushed his jaw and organized a terrible concussion - so that he could not pass the final exams and stayed for the second year in the last grade - which is generally nonsense. He was, as it turned out, the son of some kind of artist or poet treated kindly by the authorities from the centers.
What is happening on the territory of the remnants of Ukraine is painfully similar to our life "in the region". Euro-Ukrainians from among the Kievites come in large numbers - in this case, typical majors-outrageous. And the near-Privat Khazars are stray gopniks.
If the majors are interested in self-affirmation by humiliation of the weak, then stray gopniks always have greedy goals - to squeeze something out.
And all would be nothing in this plot - only in vain Euro-Kiev majors and Khazar gopniks began to shoot. For now they will be beaten hard, and possibly even kicked. At least in our area, in the area with the poetic name "Colony", it was so.
Therefore, no matter how anyone wants a truce, it is unlikely to work out here and now. Because for the world the Russian person needs an inner sense of justice. And yet it is not. Therefore, the war will continue despite any agreements signed in Minsk.