Military Secret Psaki
You say: Psaki, Psaki ... And you think she, Jen Psaki, is easy? Nothing like that! Philistine conversations. Try not to hit the face in front of such and such relatives!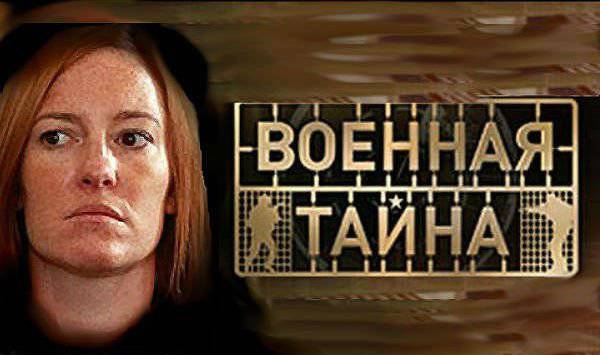 Native grandfather Jen Psaki - Raoul Constantine Psaki (Raoul Constantine Psaki), 1916-2009, a retired army colonel, doctor of medicine.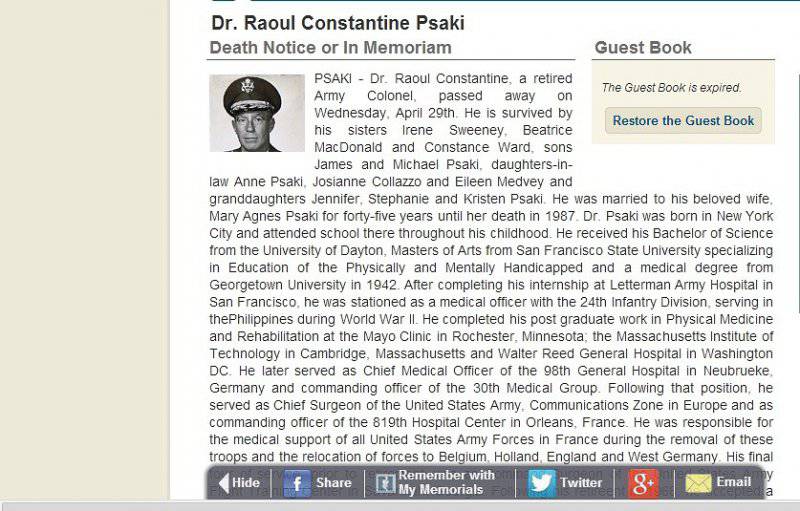 After completing his internship at San Francisco Military Hospital, during World War II, he went to serve in the Philippines. He then supervised the 30 Medical Group of the US Army in Germany, and also worked as Chief Doctor of the 98 Hospital in the city of Neubruck. Later, he added his career to the position of chief surgeon of the United States Army. One time was responsible for the medical support of all US Army forces in France. He retired from his post as a team surgeon at the Pilot Training Center ("Flight Training Center") in Savannah, Georgia.
Here is a certain "EXECUTIVE CALENDAR" from 29 of May 1944 of the year (US Army Regiment), which includes the grandfather Jen Psaki:
The great-grandfather of the current US State Department spokesman, Constantine George Psaki, also served in the US Army. The brother of Constantine, Nicholas George Psaki (Nicholas George Psaki), was a military pilot, colonel, member of three wars: World War II, Korean and Vietnamese.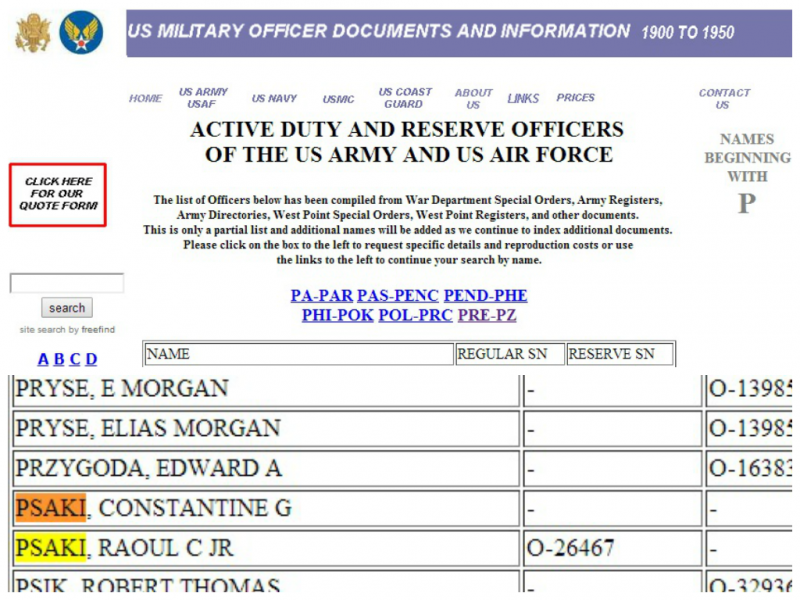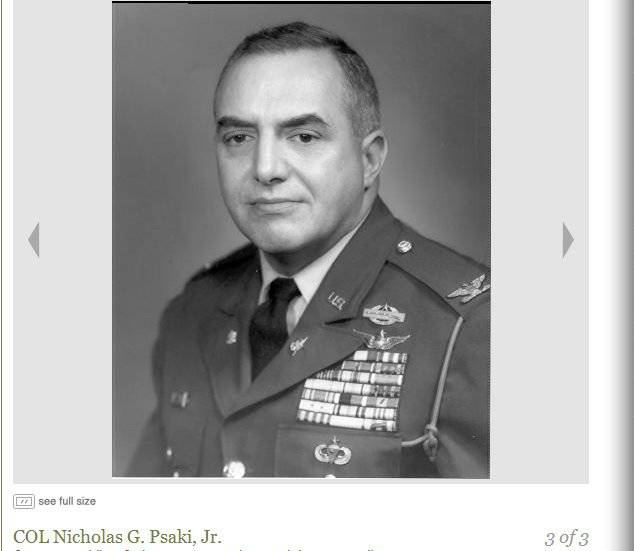 By the way, he was a fairly well-known person in military circles and even possessed numerous awards.

One of his sons, Nicholas Psaki Jr., is a US military intelligence officer who served in Iraq. Today works in the field of information technology.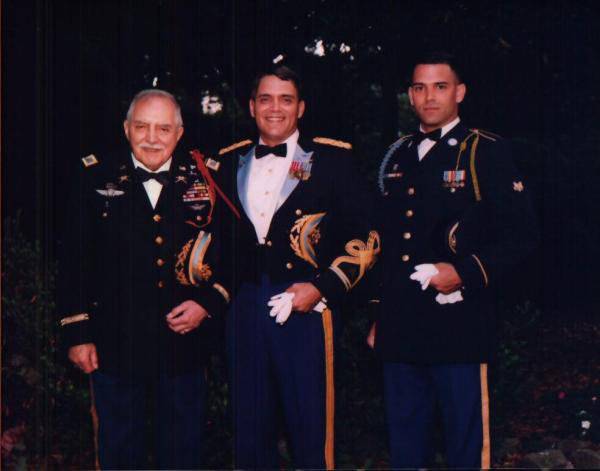 To the photo: Nicholas George Psaki with his sons.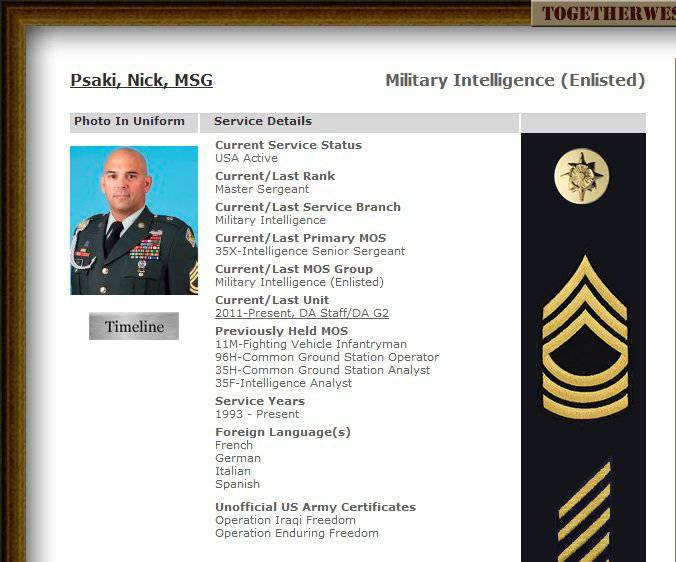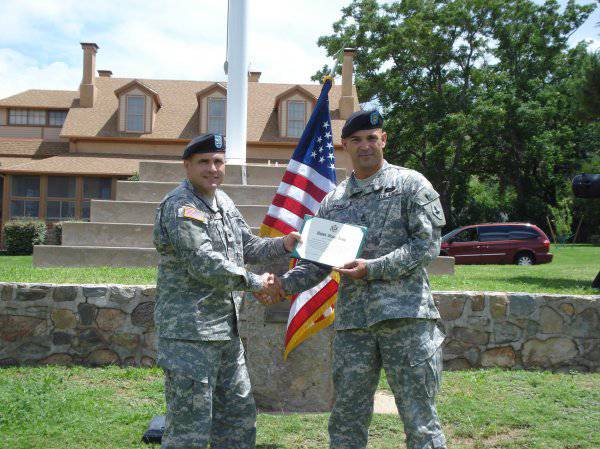 The mother of the official representative of the State Department is Eileen Medvey, a psychotherapist with private practice.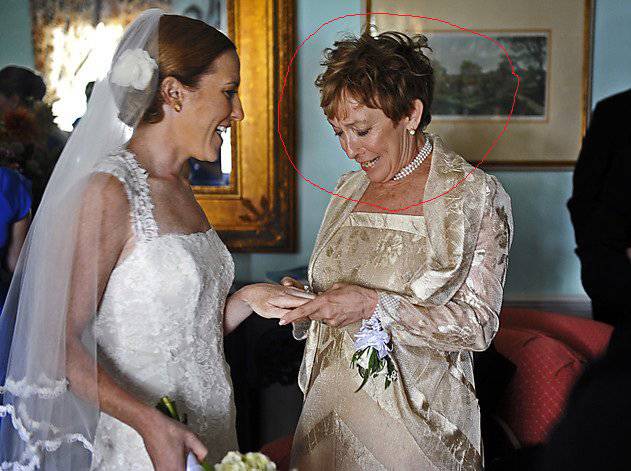 Father - James R. Psaki (James R. Psaki), an investor, is engaged in real estate. The husband of Jen Psaki - Gregory Mecher (Gregory Matthew Mecher)
worked in Washington as chief of staff of a Democratic congressman from Ohio.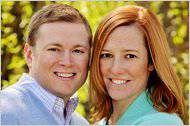 One of Jen Psaki's sisters, Stephanie Robin Psaki
, lawyer, researcher at the National Institute of Health, a member of the Association for the Population of America. Engaged in research in politics and health.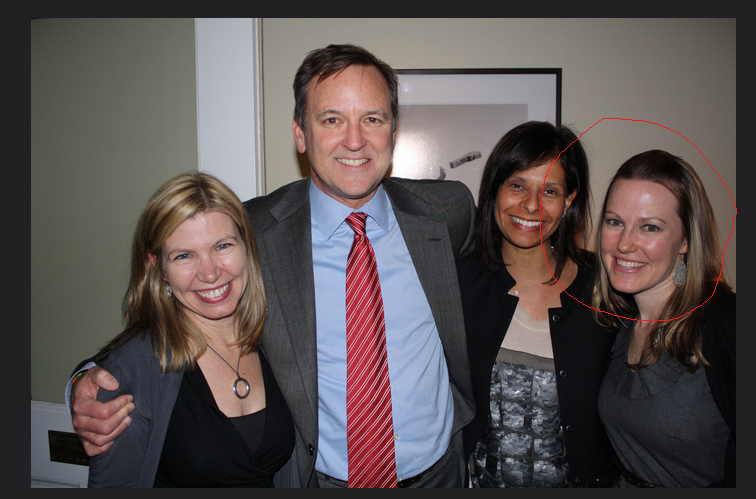 Her husband is Adam Perecman Frankel, Barack Obama's personal speech writer (from 2007 to 2011).
An employee of the company "Microsoft" in the field of strategic and special projects.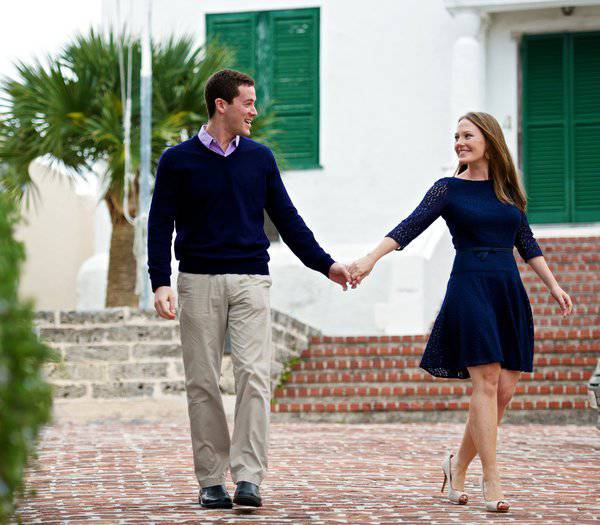 Another sister Jen Psaki - Kristen Psaki (Kristen Psaki)
, journalist. Creative director in the field of communications. She worked as a media director in the election campaign of Obama.
PS
In general, such a small "American-Greek mafia" clan in the form of the military-political dynasty Psaki. Or is there nothing extra, and this is just a business? ..