"Reports from the militia of Novorossia" published a message from Igor Ivanovich Strelkov, in which he shared his opinion on the further developments in the east of Ukraine.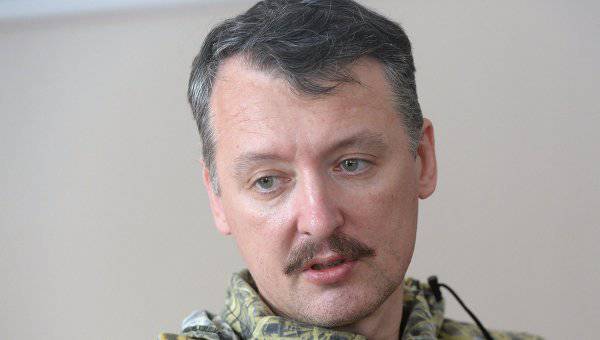 "Actually, it came true" what the Bolsheviks were talking about for so long "- ukr overcame a panic, reformed, prepared for new battles and clearly demonstrate that they agree only on one scenario - the complete surrender of Russia in Novorossia. The "brilliant successes of the peacekeepers" of the Surkov-Lavrov-Zurabov group again lead the President to the same choice that he had a month ago: either a decisive war (now with even greater losses and costs), or shameful capitulation (hereinafter the Crimea and "Milosevic script" ). For this, and stopped fighting, "- said Strelkov.
According to him, the question arises: "How long can Surkov be able to openly deceive the GDP, posing his" virtual successes "as real achievements?"
"Who says that" everything is bad "? It will be bad only if the President commits a suicidal step by accepting the conditions of the Party of Treason to slip as the "only solution". And the last steps and the rhetoric of every rag-tag (starting from the buffoon Zhirik) show that no one is going to "hand over" to New Russia, "Strelkov underlines.
In addition, he responded to attacks by commentators from Kassad and El Muride, in which he was called "stupid, talker, whiner, liar," belolentochnik, etc.
"Well, I will answer everyone at once: I write what I think and what I consider necessary. If I can't write for reasons of secrecy or other reasons, I don't write at all. Having written the same, I am ready in advance for my words to be replicated and commented. And I won't apply to any "target audience" (in order to "please"), "notes Strelkov.