Two American fighter-bomber on the eve of the crashed in the Pacific Ocean. It is reported that we are talking about F / A-18 Hornet aircraft of the US Navy, which rose from the deck of the American aircraft carrier Carl Vinson. At the same time, the aircraft carrier itself was heading "for patrolling" into the Persian Gulf. Such information with reference to representatives of the press service of the US Navy publishes
ITAR-TASS
.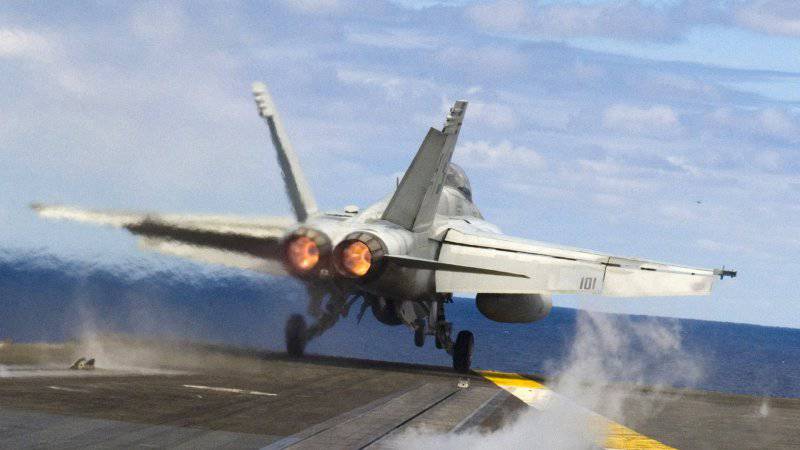 According to the preliminary version, American planes could catch each other during the flight. After the crash of an airplane, one pilot was quickly detected. Now he is receiving medical care. The search for the co-pilot has not yet led to the result.
This is not the first incident with aircraft of this type in the current year. Literally at the same time, an F / A-18 Hornet Canadian Air Force aircraft made an emergency landing in Lithuania. The reason for the emergency landing is a failure in the control system. Another incident occurred in January. Then the American F / A-18E Super Hornet crashed into the Atlantic Ocean. Users in the USA already publish the following posts on social networks:
"Have there been oceans on Earth where F-18 has not yet fallen?"