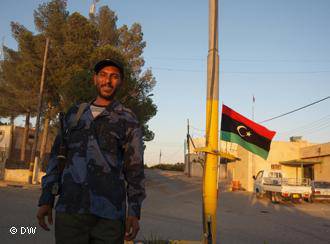 Berlin will provide a loan to the Libyan rebels in the amount of up to 100 million euros, said German Foreign Minister Guido Westerwelle. Guarantee will be frozen by the decision of the UN and the EU money in the accounts of Gaddafi.
The German government intends to provide the Libyan rebels with a loan of up to 100 million euros. About this on Sunday, 24 July, said the Minister of Foreign Affairs of Germany Guido Westerwelle (Guido Westerwelle). "We decided to provide the Libyan National Transitional Council with urgently needed funds for civilian and humanitarian purposes," the minister said in a statement issued by the foreign ministry. Among other things, we are talking about strengthening the position of the National Transitional Council as the "legitimate representative of the Libyan people."
Loan guarantee will be money frozen under the UN and European Union sanctions. Since these funds are now impossible to use, the German government decided to provide a loan to the transitional council. Only in Germany, frozen funds Gaddafi regime there are more than seven billion euros, the agency AFP.
The decision to allocate funds was made at the initiative of the head of the German Foreign Ministry, Guido Westerwelle, in coordination with the federal Chancellor and the Federal Ministry of Finance, writes the newspaper Frankfurter Allgemeine Sonntagszeitung.