Without commanders, one of the Ukrainian units remained, which was blocked by the militia. Two more units were in difficult conditions. For three days the soldiers have not received any orders. Representatives of the official structures responsible for conducting a military operation, do not comment on the situation, but the soldiers themselves told about the desertion of the officers.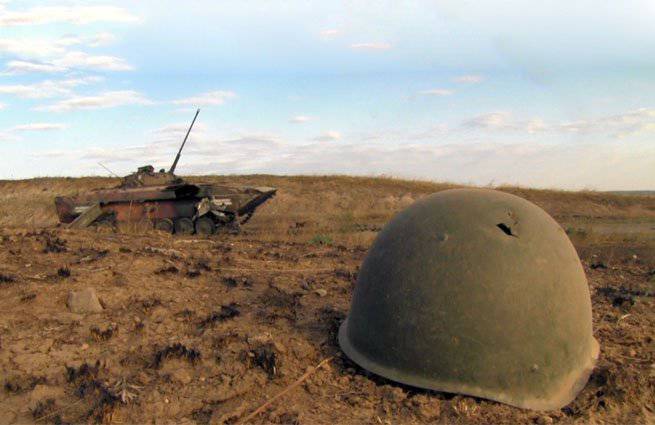 "Our leadership has left us in the lurch. No orders. All the officers packed their belongings and fled many miles from the front line. I do not know where they are ... We keep the defense. They betrayed us, "quotes a soldier.
LifeNews
.
He noted that the situation was extremely tense, the last few days they were constantly firing.
Journalists
"Air Force Ukraine"
tried to obtain confirmation or refutation of these data from representatives of law enforcement agencies of Ukraine, but the speaker of the ATO Leonid Matyukhin declined to comment, although he was told the place of deployment and the number of the unit.
The press service of the Ministry of Defense of Ukraine advised to contact the Anti-Terrorist Center of the SBU, from which the journalists were sent to the National Security and Defense Council. However, they didn't manage to find out anything there either. The numbers they were advised to call were not available.
According to journalists, this is rather strange, since information about the unit that got into a difficult situation was transferred to the headquarters of the ATO by a well-known volunteer from the Wings of Phoenix organization Yuri Biryukov.
"I got a call yesterday and told about this and another division, and I transmitted information about this to the ATO headquarters. I continue my volunteer activities and at the moment I am not sitting next to the president, "he said.