Israel Aerospace Indutries (IAI) has tested a new refueling bar with electric control. The tests were carried out on the passenger aircraft "Boeing" 767-300ER converted into a tanker,
Lenta.ru report
with reference to the press service of the enterprise.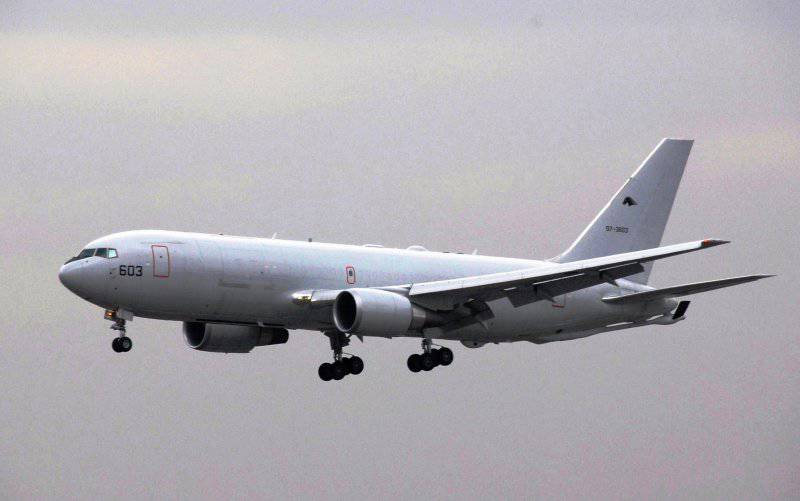 Details of the tests are not specified, it is only known that they were successful. According to the press service, in the future, "IAI plans to install a new refueling bar on convertible passenger liners B707 and B767, as well as military transport planes C-130 Hercules". In addition, in the case of incoming orders, can be upgraded already used tankers such as IL-78.
In January of this year, the vice-president of Bedek (a division of IAI) stated that "the company began to develop a fundamentally new system for refueling combat aircraft in the air." According to him, it "will be a flexible hose connected to three aerodynamic surfaces like small unmanned aerial vehicles", each of which will be equipped with an electric remote control system.
The publication notes that today, for the most part in the air, rigid rods and "hoses-cones" are used. An aircraft equipped with the latest system can refuel simultaneously up to 3-x aircraft.