Statements by the President of Ukraine Petro Poroshenko that he (Poroshenko) agreed with President Vladimir Putin on a ceasefire in Ukraine, commented on the press secretary of the Russian president, Dmitry Peskov. According to Peskov, Poroshenko and Putin did not agree on a cease-fire in Ukraine for the simple reason that Russia is not a party to the conflict. A spokesman for the president of the Russian Federation noted that there had been a discussion on the possibilities for resolving the conflict. Reports about it
RIA News
.
Meanwhile, the leadership of the DPR said that they doubt that all Ukrainian units will be withdrawn from the conflict zone. The head of the Information Service of the Ministry of Defense of the DPR, Vladislav Brig, quotes news agencies:
Poroshenko punitive battalions do not control, not the fact that they obey his decision.
At the same time, Brig said that the DPR army would cease firing only if all punitive units were withdrawn from the territory of the republic.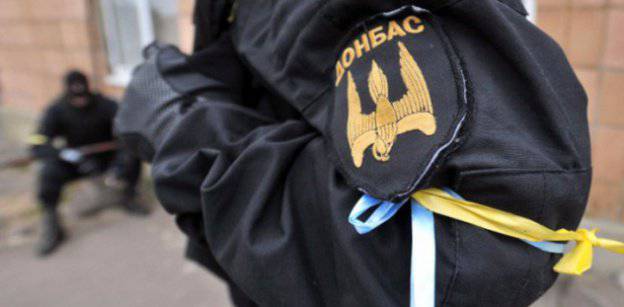 If we consider that several punitive battalions are controlled by oligarchic circles that are in a certain confrontation with the current ukropresident, then Vladislav Brig's doubts related to Kiev's lack of control over all punitive forces are quite reasonable.