As you know, that month Russia lives in conditions of the most severe sanctions. At least that's how the situation is presented by Western political leaders and Russian neoliberals. One of the directions of sanctions against Russia is a ban on entry into the EU countries for a number of Russian officials, which include, for example, State Duma Speaker Sergei Naryshkin.
As it turned out, Euro-American sanctions, even in pedantic Europe, are valid only on paper. On the eve of the authoritative French edition
Le Monde
wondered why Sergei Naryshkin, who had fallen under the "most severe" sanctions, not only quietly arrived in France, which was "forbidden" for him, but also had a meeting with local parliamentarians for many hours.
The French parliamentarians themselves noted that the meeting was held in order to better understand Russia's position (obviously, on issues related to the Ukrainian conflict and the situation with contacts of the Russian Federation and the EU).
In addition, the meeting was attended by other Russian legislators, many of whom were bureaucrats from the EU lit a red light (on paper).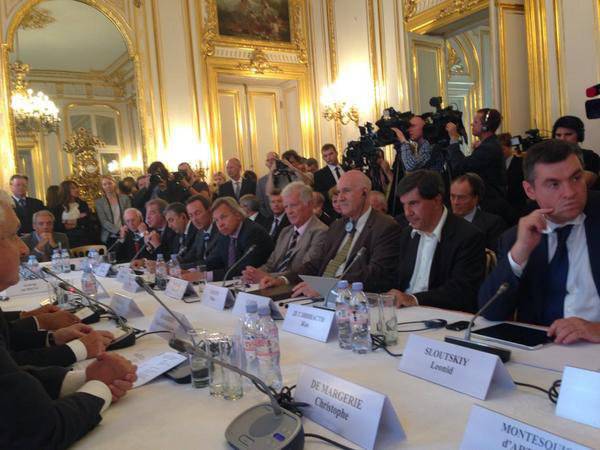 The deputies of the French Parliament in an interview with the above-mentioned edition of "Le Monde" noted that the sanctions against the Speaker of the State Duma of Russia are just stupid.