"The main mistake of all the main Western intelligence services is that the Russian people can be crushed endlessly, and this will remain unpunished," believes the acting head of the Crimea.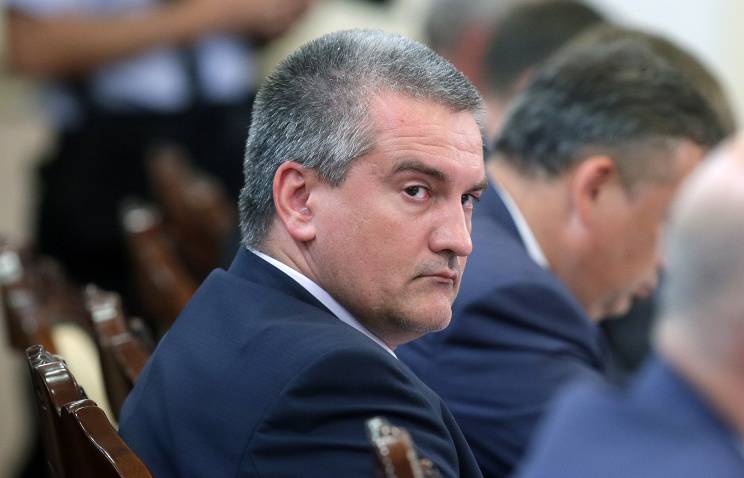 Western intelligence services miscalculated and underestimated the possibility of consolidating the Russian movement in Ukraine, said the acting head of the republic of Crimea Sergey Aksenov.
It was necessary to bear in mind that Russia cannot remain indifferent to the fact that people are shot almost at close range
Vladimir Vladimirovich Putin
"I am sure that all this will end with the liberation of Donbass and Lugansk and will politically affect the whole situation in Ukraine and Russia," he said on Sunday in the Politika program on the first TV channel broadcast in Siberia.
According to him, "the main mistake of all the major Western intelligence agencies is that the Russian people can be crushed endlessly, and this will remain unpunished."
"As for Ukraine, we clearly understand that this was the work of all the leaders of Ukraine who ruled the country during the years of independence, who" dug a hole "under this state, considering that they treated the Russian people as second-rate people - he said. "For all the 20 years they did not give them the opportunity to consolidate, to organize themselves to achieve certain goals."
"As a result, people's patience went beyond a certain limit. Crimea was the first to prove that Russians are capable of achieving their goals," said Aksenov. "Donetsk and Lugansk now prove this. I'm sure that Russian organizations that operate in Ukraine clearly see and understand that the so-called Ukrainian authorities, whom I cannot even call the authorities, is a group of people who are supported by Western special services and which carry out their tasks. They have already lost the trust of the people. "
"Therefore, today a certain border has been crossed: Russian people who live in Donetsk and Lugansk and see how they kill civilians, how the authorities suppress
tanks
and cannons, peaceful protests in cities, can no longer endure. The bowl of patience has already burst. Citizens began to join the ranks of the militia en masse, I know about it. There we have many friends, relatives, we all keep in touch, we provide them with all kinds of moral support, "the acting head of the Crimea said.
"The President of Russia said that the Russians are the largest nation that is not divided voluntarily. I am sure that the time has come to unite around the state interests of Russia," said Aksenov.