Malaysian Prime Minister Najib Razak said that Muslims around the world condemn the crimes that are committed by terrorists from the Islamic State (IG).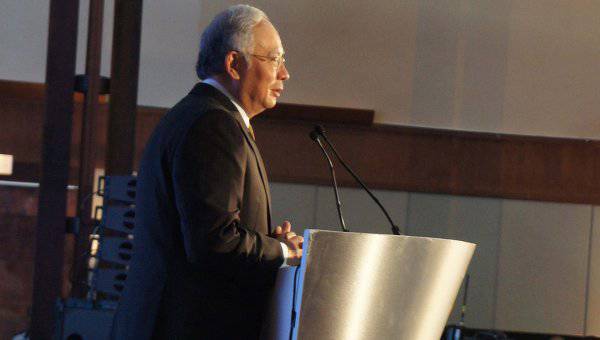 "The actions of the IS militants in Syria and Iraq contradict our faith, our culture and the total for (all) of us humanity. They contradict (also) the teachings of the Prophet and Islamic law, "Razak quotes RIA
"News"
.
According to the Prime Minister of the kingdom, in which Islam is the state religion, the militants of the IG have intensified in countries where people's confidence in the government has decreased due to protracted wars.
"They feast on disagreements between people, using faith as a pretext for monstrous atrocities," Razak notes.
In addition, the Prime Minister appealed to the world community to prevent further violence from the "Islamic state".
In June, IS insurgents launched an offensive against western and northern Iraq, receiving support from Iraqi Sunnis, former military Saddam Hussein and small terrorist groups. In late June, the leaders of the organization announced that an "Islamic caliphate" was being created in the occupied territories.