In the armed forces of the Russian Federation formed the first military unit, the main task of which is not the conduct of hostilities, but the elimination of the consequences of emergency situations, reports
Rossiyskaya Gazeta
.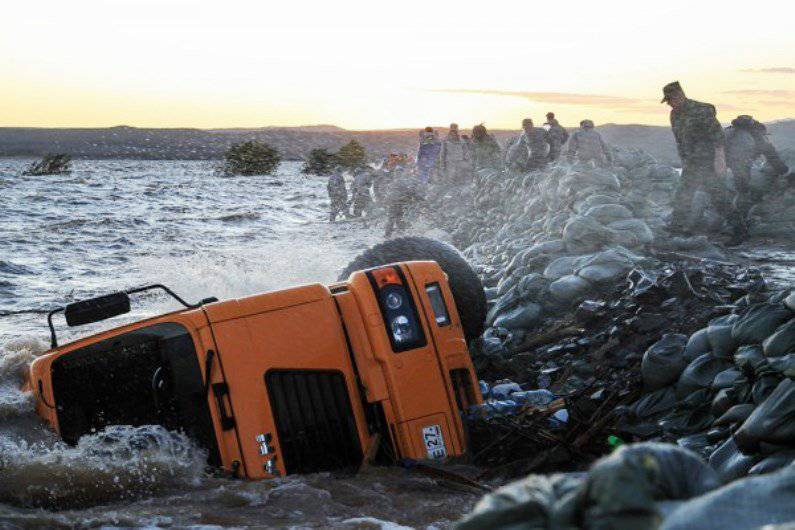 Despite the fact that the Ministry of Emergency Situations has long and effectively been operating in the country, life has shown that rescuers are also needed in the army. As it became known, their functions will be performed by the personnel of the 100-th separate support regiment, the Alabino garrison near Moscow became a permanent place of deployment.
Deputy Minister of Defense Dmitry Bulgakov said that "this military unit will be truly unique." According to him, "the staff will have to assist colleagues from the Emergencies Ministry in emergency situations, man-made disasters, fires, floods, and the soldiers and officers will do so throughout the Russian Federation." If necessary, they will also be attracted "to the centralized supply of everything necessary for military districts and fleets."
The regiment has a repair and recovery platoon that will deal with the elimination of accidents on utility networks and other life-support facilities of the garrisons. There is a regiment and a company of heavy vehicles, equipped with graders and special equipment. In addition, the staff of the regiment has a subdivision of floating craft, an autopilot with various types of equipment, a company of heavy tracked vehicles, as well as divisions of a bath-housekeeping and field bakery.
The military department stressed that "the military unit has increased mobility - if necessary, its personnel and equipment will be quickly transferred to any point of Russia to assist in eliminating the consequences of emergency or man-made disasters."
According to the information received by the Ministry of Defense, "on August X, Deputy Defense Minister Dmitry Bulgakov will solemnly hand over to the commander of the 31-th separate regiment providing the Combat Banner of the unit."
If we talk about "extraordinary" tasks, then the Russian military has to perform them constantly. Many cases can be recalled, but perhaps the most serious event of late has been the catastrophic 2013 flood of the year in the Far East. On the lake Mylki (Komsomolsk-on-Amur), the fighters worked around the clock, being waist-deep in cold water. And in the end they managed to save the urban area with a population of 100-thousand. Defense Minister Sergei Shoigu even established a medal - "To the participant in the struggle with the elements on the Amur."
The first to receive it were soldiers and officers (923 man) from two separate teams of the Far Eastern Military District - radiation protection and railway.