Sensational materials published daily British edition
«The Independent»
. The material of British journalists states that the West is conducting secret negotiations with Syrian President Bashar Assad to unite efforts in the fight against the militants of the so-called Islamic State.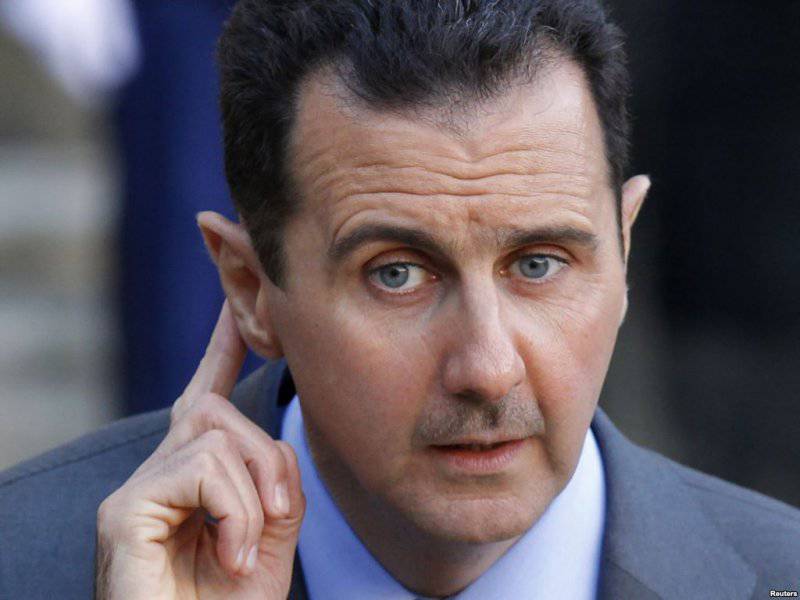 "The Independent" claims that the United States is already providing non-advertised assistance to Bashar Assad, conveying intelligence about the area in which the jihad leaders are located and the groups of ISIL are concentrated. It is reported that the Federal Intelligence Service of Germany - BND is also connected to the transfer of intelligence information to the Syrian authorities. This publication explains the recent successes of the Syrian government army against ISIL militants in several provinces of the country.
The publication quotes the former US ambassador to Saudi Arabia, Hour Freeman, who says that due to the activity of ISIL in Iraq and Syria, the neoconservative circles of the United States were in a difficult situation: if you openly support Assad, joining forces in the fight against ISIL, then this, to say the least , will raise questions about what to do with the "regime of Assad himself." If they are not supported, then ISIS militants can strengthen their positions in the region and continue large-scale terror.
It turns out that there is only one way out for neoconservatives in the United States: to continue to declare the need to fight the Assad regime, secretly assisting Assad in confronting ISIS.
In Syria, the material of British journalists have not yet commented.