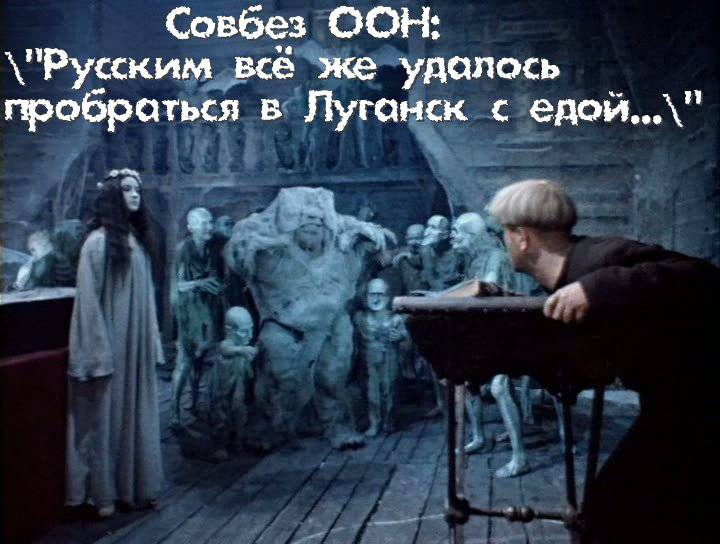 Don't you think, gentlemen of the jury, that it is time for the leaders and accomplices of the fascist regime in Ukraine to finally be brought to justice? The tragic play clearly dragged on. The soul asks for justice and a military tribunal. Endless hopes that one day Europe will wake up with remnants of conscience and the use of the Convention for the Protection of Human Rights according to its intended purpose, instead of wiping it, as usual, in a latrine, are devoid of common sense.
Foreign countries will not help us. Today, even the International Committee of the Red Cross (ICRC) is not the same. He is mired in ultrafashionable European tolerance to the ears. Ask those comrades from the Red Cross, who lounged around 10 for days between loaded KamAZ trucks with humanitarian aid, and then suddenly fled from the Russian-Ukrainian border, what are the fundamental principles of their organization. They will not immediately remember them. And, actually, why? Loud slogans are good in moderation, but hypocrisy, there is no such measure, convenient and comfortable.
The synchronous clucking of a chicken coop under the unjustifiably noble designation "UN Security Council" reminds delirium tremens against the background of chronic obscurantism. Vitaly Churkin, there as the hero of the story "Viy" Khoma, lacks only the bible in his hands and the circle outlined in chalk on the floor ... United Hate for Russia ... However, nothing surprising. All of them: the ICRC, the OSCE, the UN, the PACE, and so on. In one world, the stars are star-striped. He is also unquestioningly obey. From across the ocean, from the master's table, a bone was thrown to the faithful chain dogs in Europe and the order was given: "Fas!"
The fact that Ukraine is only a bargaining chip in the battle of political titans and world financial tycoons, eager to bite their teeth and claws into Russian soil forever, is clear as two and two are four. The fatal tragedy is that not only the Ukrainian people are at stake, but the whole of Russia. And while bandyugans and rogues, possessed by the devil, cynically divide power in Kiev, tearing people and land into blood and to shreds, somewhere overseas continue to build nasty plans to destroy the Slavs. And therefore, there is no peace for the Russian world, while the pathetic little souls of American servilemen will stink of malice towards Russia.
In a word, hasn't the time come to show the world an agreement between the countries of the Eurasian Union and BRICS on the establishment of an International Military Tribunal? It is time for Russia to convene allies and sign a declaration on the responsibility of the Kiev authorities and their accomplices for the atrocities committed.
Who if not us?