The Russian space agency is going to invest 10.8 billion rubles in the development of a spacecraft for cleaning the geostationary orbit from debris: upper stages and non-operating satellites, RIA reports
"News"
with reference to the newspaper
"News"
.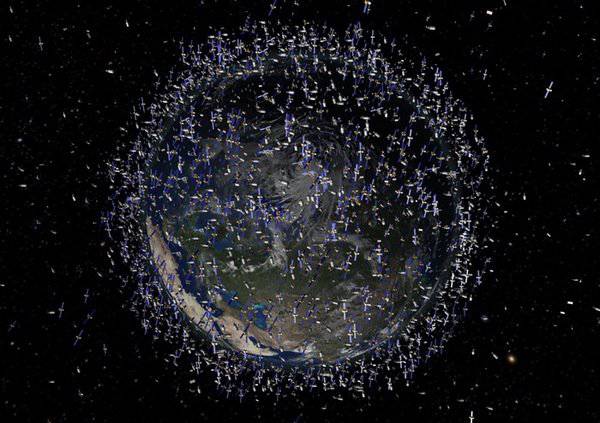 The device, which received the working name "Liquidator", will be engaged in "cleaning" at an altitude of 36 thousands of kilometers above the equator, where space broadcasting and communication satellites operate.
The project of the Federal space program on 2016-2025 contains information about the parameters of the "Liquidator": it will weigh 4 tons, and for one cycle up to 6 months can consistently remove 10 of upper stages and spacecraft. The term of its active operation will be about 10 years. During this time, the unit will be able to conduct at least 20 cleaning cycles.
"The geostationary orbit is already crowded. The task of creating such a device is super complex. Contractor not defined. I believe that the projects of several manufacturers with experience in creating and operating spacecraft in geostationary orbit will be considered. These are RSC Energia, Khrunichev State Research and Production Space Center, Lavochkin Scientific Production Association, Reshetnev ISC. It can be assumed that those companies that have wider experience of convergence and docking in orbit will have some advantage, since these technologies will be in demand here, "notes Alexander Danilyuk, first deputy general director of TsNIImash.
According to him, two options for the utilization of space debris are being considered: delivery to a higher orbit or flooding into a "spacecraft graveyard" located not far from Christmas Island in the Pacific Ocean. According to Danilyuk, the first method is simpler and more profitable.