Switzerland did not allow food suppliers from the European Union to re-export goods to the Russian Federation through its territory, reports
"RT in Russian"
. The authorities of the country referred to the inability to certify foreign export products for compliance with hygiene standards.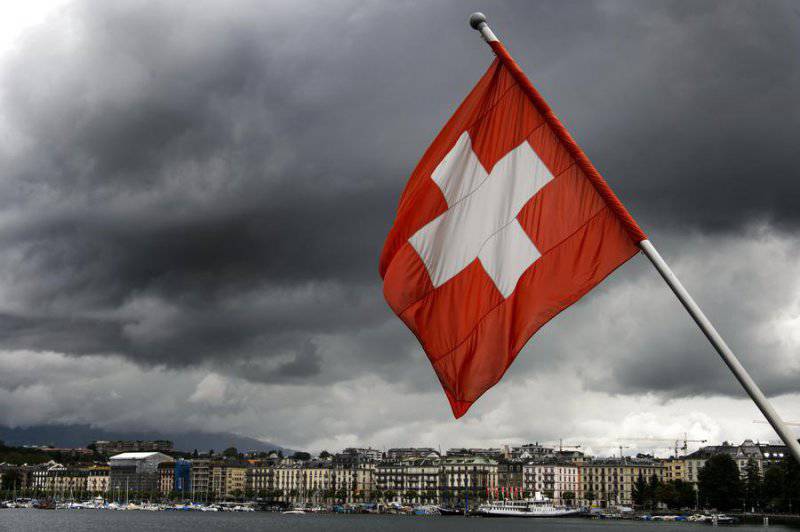 Earlier it was reported that European manufacturers are trying to find alternative ways to supply their products to the Russian market. In particular, they began negotiations with trade representatives of Switzerland, which was not affected by the Russian embargo, since it is not part of the European Union.
At the moment, the EU countries are looking for new directions for agricultural exports, notes
"Russian newspaper"
. So Polish manufacturers began to supply their products to the markets of the Baltic republics at dumping prices. Due to the influx of food from Poland, Latvian peasants have already suffered - the sale of the crop does not even pay for its delivery to the market.
Rosselkhoznadzor notes that European plant products began to enter Russia under the guise of goods from other countries, in particular, Serbia, Macedonia, Zimbabwe, Algeria, Morocco, Turkey, and Bosnia and Herzegovina. There are frequent cases when the products from there have only a phytosanitary certificate of the European Union, which, according to representatives of the Ministry, indicates their European origin.
According to the Assistant Head of the Rosselkhoznadzor, Aleksei Alekseenko, the suppliers have already received back about 100 tons of such products, which were delivered by 11 trucks. They tried to enter Russia through Belarus.
The ministry noted that in order to prove the origin of the goods, a phytosanitary certificate of the country of origin is required along with a transit European one. In case of its absence, the products will be destroyed or returned to the supplier, as required by the legislation of the Customs Union and the Russian Federation.