The radicals of the Islamic State movement published a video about the decapitation of an American journalist James Foley, who went missing in Syria about two years ago, reports
NEWSru
with reference to the Western press.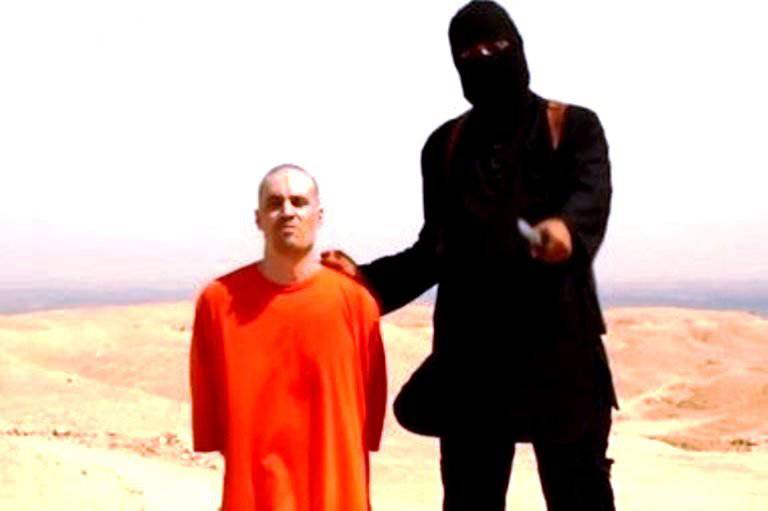 Laid out on social networks video terrorists entitled "Message to America." The representative of the US Security Council Caitlin Hayden said that the authenticity of the record is now checking intelligence.
"If this record is genuine, then we are outraged by the brutal murder of an innocent American journalist and express our deepest condolences to his family and friends"
, - quotes Hayden's words "BBC News".
The President of the United States has been informed about the shocking video.
"The President received information from Ben Rhodes, Deputy National Security Assistant. He will continue to receive regular updates on this issue. "
- White House spokesman Eric Schultz said.
Journalist Foley disappeared on November 22 2012. Prior to that, he had covered events in the Middle East for five years, working for publications such as NBC News, GlobalPost and PBS NewsHour. Once in Libya, he was captured by the rebels, and stayed there for about a month.
"PBS NewsHour" on its website posted a text describing the execution of a journalist. At first, Fowley, under duress, read out an appeal to the United States, condemning pinpoint airstrikes on the positions of the IS militants in Iraq. These actions of the American military were called "the last nail hammered into the coffin lid" of the journalist. The video ends with a man with a closed face beheading Fowley.
The representative of the "Islamic State" warned that if the United States did not stop the air raids, another American journalist would be executed - Stephen Joel Soltoff.
"His life depends on your next step, President Barack Obama"
, - said the masked man in the video, holding the prisoner, who, according to him, is Soltoff. As noted by the Reuters edition, she said "mask" in good English with a British accent.
Stephen Soltoff disappeared in July 2013 in northern Syria. He wrote for Time magazine and Foreign Policy.
Recall the day before the Islamists promised to "drown America in blood" if the air strikes did not stop.