American Defense Secretary Chuck Hagel said during a press conference at the headquarters of the European Command of the US Armed Forces in Stuttgart that at the moment there is a possibility of military intervention in the events in Ukraine by Russia, reports
ITAR-TASS
.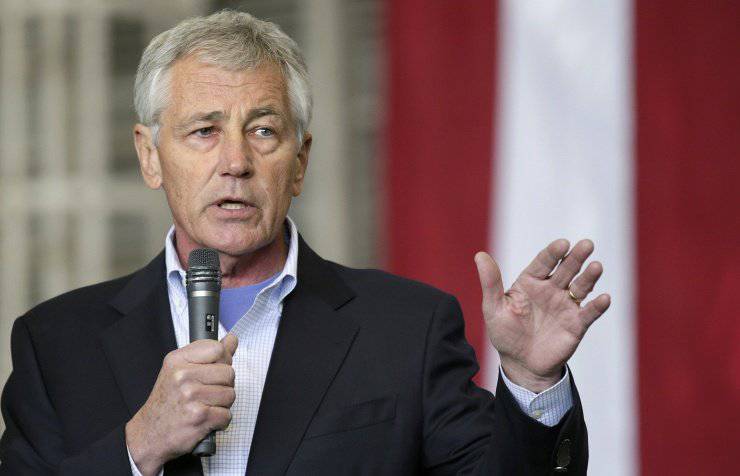 According to Hagel, he shares the point of view of Polish Foreign Minister Radoslav Sikorski about the increased risk of the use of the Russian armed forces in Ukraine.
"I think that is the reality. Of course it is. When you see the build-up of Russian troops, the degree of their perfection, training, heavy military equipment, placed at the border, then, of course, this is reality, this is a threat, this is an opportunity. Absolutely! "- said the head of the Pentagon.
In addition, Hagel accused the Russian Federation of "provoking tensions," noting that the situation around the crisis in Ukraine could "worsen."
"And we must be prepared for this," he noted.
The Pentagon chief also commented on the shooting at the school for training officers of the Afghan army at a military base in western Kabul, noting that it will not affect plans for the withdrawal of US troops from Afghanistan.
"The episode that happened yesterday in Afghanistan will not affect our decision ... to continue moving forward to ... the presence after 2014 of the year," he said.