Strategy and Technology Analysis Center Blog
reports that on July 21, the French shipbuilding enterprise STX France began the process of docking of the stern and fore parts of the amphibious assault ship Sevastopol under construction for the Russian Navy.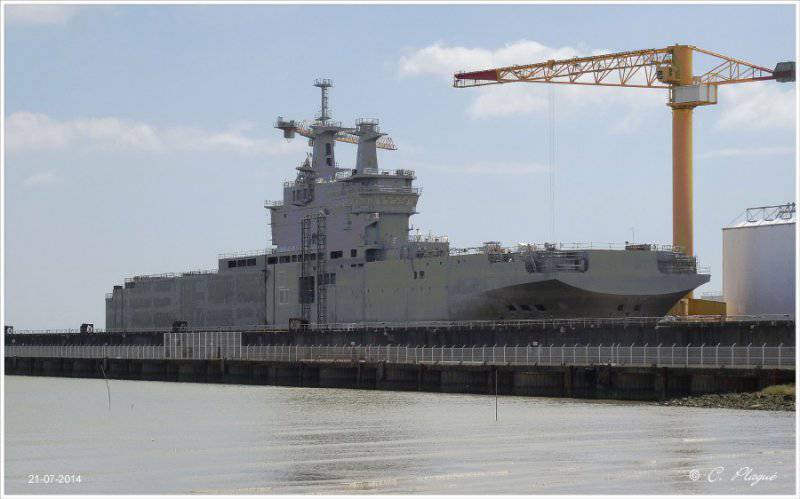 "Sevastopol" is the second ship of the "Mistral" type, which is being built for the Russian Navy in Saint-Nazaire under a contract signed on June 17 2011 of the year. The stern of the ship was built in St. Petersburg at the "Baltic Shipyard - Shipbuilding." She was launched on 30 on April 2014 of the year and towed to Saint-Nazaire on July 14.
The process of docking and finishing the hull in the dry construction dock of the STX France shipyard will last until October 2014, after which the finished hull of the Sevastopol will be lowered into the water. The contract provides that the ship will be transferred to the Russian Navy 1 on November 2015.