Dominique Strauss-Kahn was released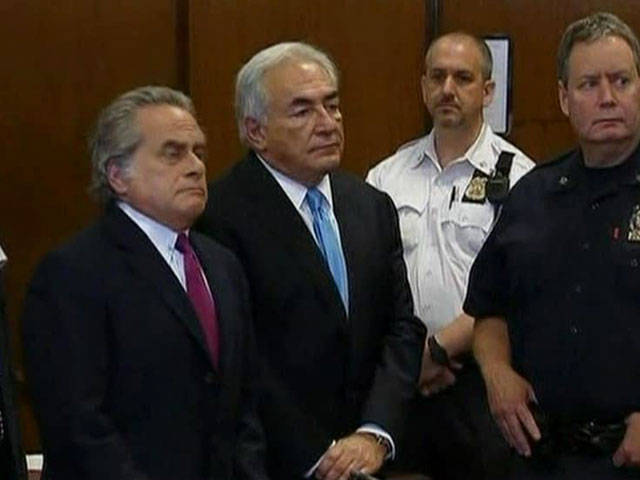 Dominic Strauss-Kahn left his apartment in Manhattan, in which he spent a month under house arrest. He came out of the porch, smiling, hugging his wife Anne Sinclair. The journalists, however, did not receive any comments from them. On the eve of his lawyer Benjamin Bruffman said that the former head of the IMF will speak only on his return to France, when he will be removed from all charges.
The New York court released Strauss-Kahn from house arrest in connection with the new circumstances of the case. Materials that prove to the prosecutor's office that the maid of the Sofitel Hotel lied to investigators fell to the prosecutor's office. In addition, there were suspicions that the woman had set everything up. But for now - even though the financier was released, the case is not closed. Nobody removed charges from him, and he cannot leave the territory of the United States.
However, these
news
could not help but encourage the French socialists. Supporters of Strauss-Kahn are sure that the scandal had no effect on his reputation, and his chances of winning were almost better than before the episode at the Sofitel Hotel. So, an economist can easily send Sarkozy into retirement.
"This drama has been stretching for too long. We all hope that we will soon find out the truth - and justice will prevail," says Segolene Royal.
"Of course, it's too early to talk about prospects. But, if you ask me, I'm ready to say: yes, he will participate in the presidential race. After all, he has the character of a fighter - and he will fight for his honor," said Jean-Marie Le Gwen, reports channel Russia-24.
Ctrl Enter
Noticed a mistake Highlight text and press. Ctrl + Enter