Naval drones: now China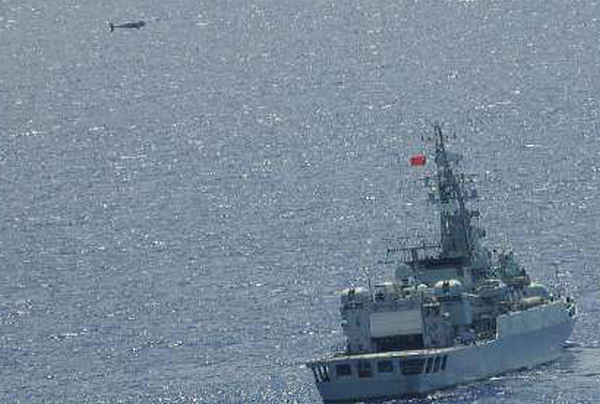 According to the Ministry of Defense of Japan, from 22 to 23 in June, three destroyers, four frigates and four auxiliary ships of the Chinese Navy were observed passing through neutral waters between the Japanese islands of Okinawa and Miyakojima. They were returning from shooting training held earlier this month.
In one of the photographs taken by Japanese aerial reconnaissance, an unmanned aerial vehicle (UAV) is seen, allegedly having a length of several meters. In appearance, it resembles the outdated American naval UAV RQ-2 Pioneer.
Probably, the Chinese drone was launched from the helicopter deck of one of the large ships, but it is difficult to say exactly how this happened (similar devices in the US fly up vertically or with the help of a catapult). Its purpose may be intelligence and target designation for long-range ship guns and missiles, analysts say. Since China does not have a developed network of high-precision satellites, nimble cruise robots can provide invaluable assistance in the conduct of hostilities at sea.
Since this is the first documented evidence of the existence of Chinese UAVs, we should expect comments from the leadership of the People's Liberation Army of China (PLA). In any case, the test of a naval drone indicates that this state is actively building up its military potential, along with demonstration of the fifth-generation fighter J-20 and the completion of the modernization of the aircraft-carrying cruiser Shi Lang (formerly Varyag) bought from Ukraine in 1998.
Ctrl Enter
Noticed a mistake Highlight text and press. Ctrl + Enter