Singapore buys 50 tanks Merkava Mk 4
Singapore signed a contract with Israel to buy 50
tanks
Merkava Mk 4 new construction for a total of about $ 500 million, reports the blog
Center for Analysis of Strategies and Technologies
with reference to the resource
IntelligenceOnline.com
.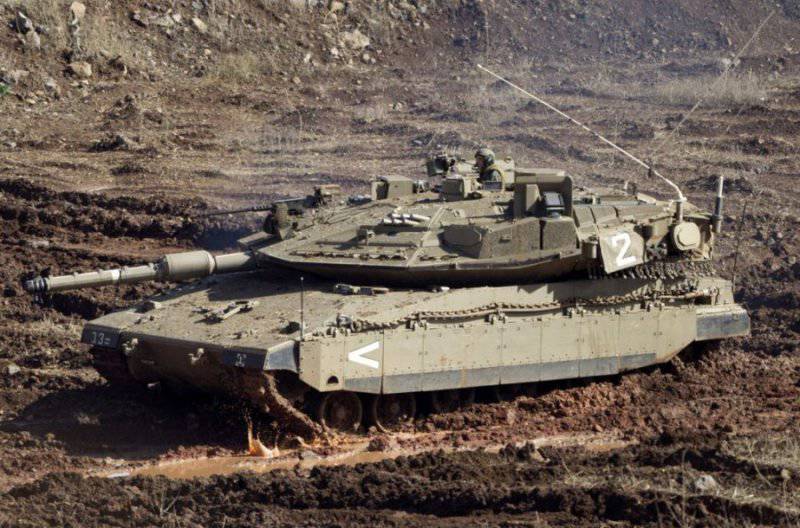 In early June of this year, the Israeli newspaper Yediot Ahronot reported that the Israeli Defense Ministry's export agency signed the first export contract for the supply of Merkava Mk 4 tanks. Then the customer was not called, it was noted only that this country is linked "with Israel to long-term relations in the field of security", and the contract amount reaches several hundred million dollars.
Tanks of the Merkava series are manufactured by the Israeli State Tank Plant in Tel Hashomer, starting with 1979. Despite the interest shown by potential foreign customers, this equipment has never been exported. This was hampered by the low speed of production of tanks, their high price, as well as export restrictions by the United States, which supply a significant part of the systems and assemblies of tanks and partially finance their production program, and the Israel Defense Ministry itself. Recently, guided mainly by the economic component, the Israeli Defense Ministry has given the go-ahead for the export of Merkava Mk 4.
It is worth noting that since 2007, Singapore has purchased the 182 tank Leopard 2A4 from the German Bundeswehr, some of which were planned to be disassembled for parts and converted into special machines. At the moment, a program for their modernization is underway.
http://bmpd.livejournal.com/