Body armor made of polyethylene is not inferior in strength to steel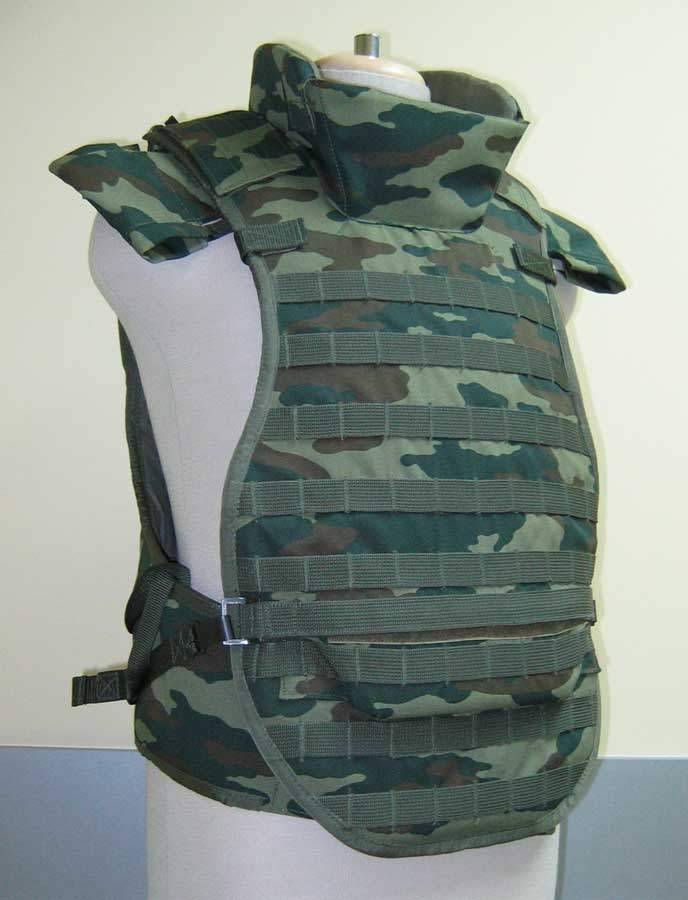 Production of new body armor with inserts of high-modulus polyethylene was established in one of the capital's research institutes. To demonstrate the capabilities of the new protective equipment, the developers conducted its comparative tests with armor steel. As a result, plastic plates stood the shot of a Kalashnikov assault rifle and a Tokarev pistol from a distance of five meters on par with metal ones.
"Polyethylene can compete with the best brands of armor steel. For example, with materials such as titanium and aluminum. In addition, it is lighter than double," - said RIA
News
representative of the developer of body armor Evgeny Chistyakov.
According to experts, in the near future this material will completely replace armor steel from personal protective equipment. According to research institutes, the US Army has gradually begun to abandon Kevlar helmets, replacing them with polyethylene. Also, this material can be used in aircraft as an additional protection for the pilot and even mounted on armored vehicles.
Combining high modulus polyethylene with special ceramic plates increases the strength of body armor. In this case, he will be able to withstand even hit an armor-piercing bullet, the developers say. However, the novelty has a drawback: the material loses its protective properties at a temperature of more than 140 degrees Celsius.
As the representatives of the company noted, the material for the production of body armor made of polyethylene is now being purchased abroad. However, according to the staff of the institute, the production of domestic analogue will be established during the 2011 year.
Ctrl Enter
Noticed a mistake Highlight text and press. Ctrl + Enter