Pravdoruba pilot got into trouble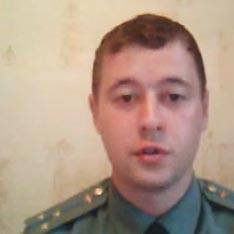 The pilot whistleblower from Lipetsk was in trouble. After Igor Sulim spoke about corruption in his military unit, he was suspected of divulging state secrets.
According to Moskovsky Komsomolets, Sulim allegedly divulged the state secret in his conversation with General Bondarev, who was sent to Lipetsk to understand the situation. The recording of the conversation "MK" published on its website. According to the newspaper, there is nothing secret in it.
The scandal in the elite air force near Lipetsk broke out in late May. Then Senior Lieutenant Igor Sulim and several other officers said that their commanders collected tribute from their subordinates. Only squadron Sulima was supposed to take on 185 thousand rubles. per month.
"For me, for example, it was openly said: if I don't collect money from the squadron, I'm done for the end. And they promised the comedian: if you don't wait, you will quit. And he said: men, I can't force anyone, but the situation is like that," colleague Sulima Anton Smirnov.
Investigation of the high-profile case took up and. Commander of the Air Force, General Bondarev. He immediately blamed those who reported corruption in cowardice. According to him, the officers paid money for a whole year, but they did not write a single appeal to the prosecutor's office or the FSB. During this time, the authorities managed to collect 2 million rubles from them.
Then Bondarev sent a telegram to the troops, in which he essentially ordered to be silent about the facts of corruption. The general threatened to strip the scammers of the prize along with all the officers of those units where such crimes would be revealed. In the opinion of the person who published the telegram "MK", ​​this is equivalent to the introduction of mutual responsibility.
As reported by RIA "
News
", Defense Minister Anatoly Serdyukov on the eve promised in the State Duma that the scandal will not affect the career of officers in any way. Nevertheless, Igor Sulym, Anton Smirnov and another colleague of theirs - Yevgeny Kubarev - have now been transferred to another part.
Ctrl Enter
Noticed a mistake Highlight text and press. Ctrl + Enter