In Latvia began the next exercise of the forces of the North Atlantic Alliance. This time, the Latvian servicemen, together with their British, Norwegian, American, Estonian, Canadian and Lithuanian colleagues, are taking part in the Saber Strike 2014 maneuvers, which the opponents of the exercises managed to christen by the first letters of their name as SS-2014.
According to the Ministry of Defense of Latvia, the main purpose of the maneuvers is to work out the interaction of the ground and air forces, as well as to test the effectiveness of cooperation of military contingents of NATO countries during conditional operations.
Портал
Delphi
reports that the Minister of Defense of Latvia Raimonds Vejonis, as well as military officials of the participating countries took part in the opening ceremony of military maneuvers at the Adazhi base. The culmination of the launch ceremony was a "welcome" flight over the heads of participants in the American B-52.
The total number of military personnel who will demonstrate NATO unity in the Baltic states is 4700 people. In the course of these exercises, it is planned to use about 800 units of various equipment.
The exercises will take place on the territory of the three Baltic states (Latvia, Lithuania, Estonia).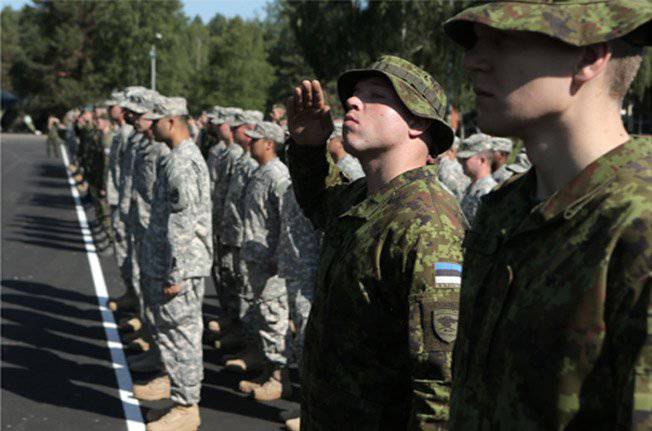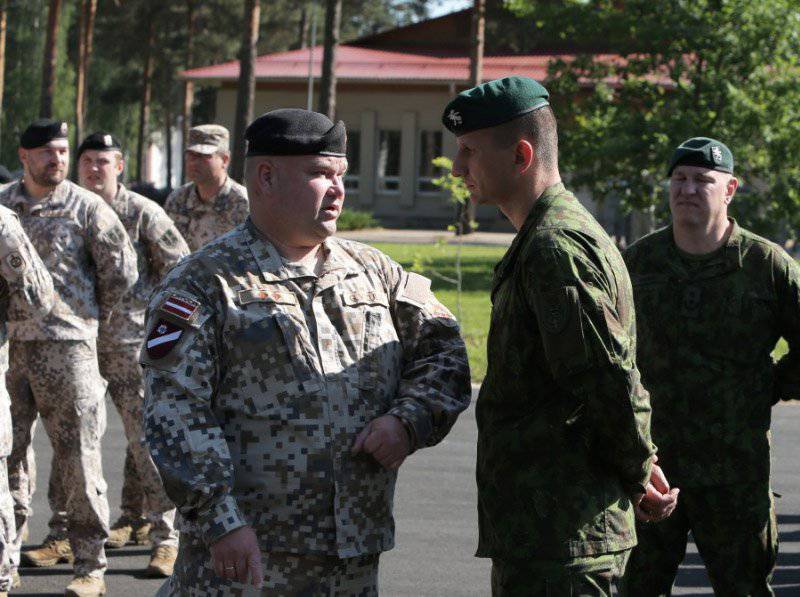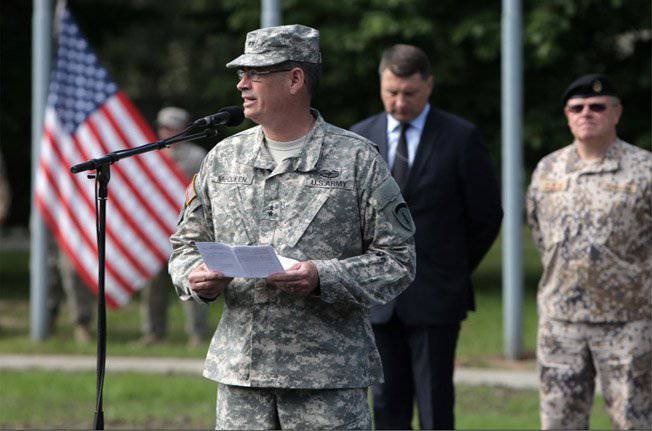 A number of Latvian politicians and public figures, skeptical about the current type of membership of Latvia in NATO, said that the exercises once again demonstrate that Latvia and other Baltic countries have become states dependent on the alliance.
The previous exercises of the NATO troops in Latvia ended in a wave of indignation of the residents of Ventspils and personally the heads of this city because of how the "atlantists" behaved in their city. The need for city beds and the walls of houses in the center of the Latvian city to be flown by the Dutch seamen is the most "innocuous" thing that was mentioned by the locals, stating that the NATO secretary general should punish his subordinates. NATO Secretary General did not react to the indignation of the Latvians.