The US congressmen addressed the NATO Secretary General Rasmussen with a letter in which they stated that the Alliance needed to urgently think about acquiring the French Mistral helicopter carriers, which are being built for Russia. The agency reports
Reuters
. According to American lawmakers, the supply of warships to Russia today violates the entire system of sanctions imposed against the Russian Federation.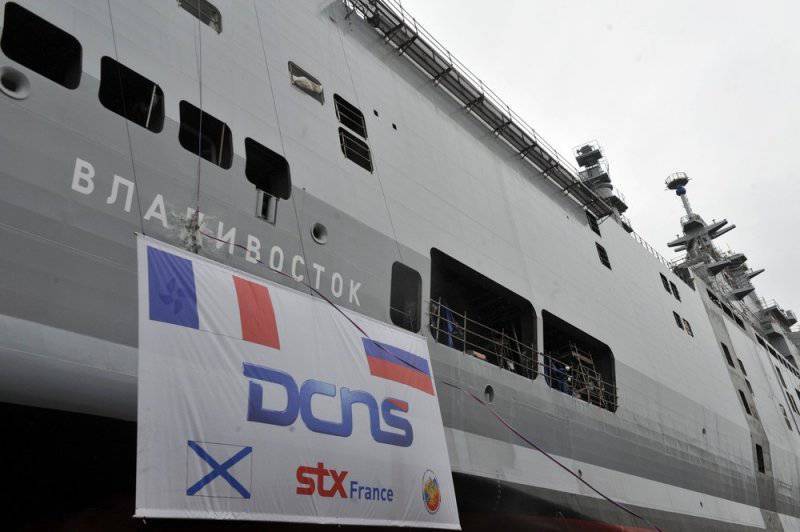 The total amount of the Russian-French contract for the purchase of Mistral is about 1,2 billion dollars. The contract was signed in 2011, while the French side assured Moscow that the ships would be delivered "in any case." Did the French foresee that they would have to face the overwhelming desire of the US congressmen not to allow them to fulfill the contract?
Under the terms of the contract, Russia must receive the first helicopter carrier already this year. This is the ship "Vladivostok". In 2015, France pledged to transfer to Russia the Sevastopol under construction today. Apparently, the American members of Congress decided that the two Sevastopol for Russia at one historical stage were overkill, and therefore made an offer to Rasmussen, which he would try to refuse. Even for NATO, putting $ 1,2 billion is a serious matter.
Today in Russia there are disputes over whether the Russian Navy Mistral is needed at all. If, after all, the United States puts pressure on the NATO leadership and achieves cancellation of the contract, then Russia, at least financially, will not lose: France, in this case, will be obliged to pay Russia huge penalties for non-fulfillment of the contract.
Experts in an interview
RIA News
expressed themselves in the way that the US, with its pressure, can add NATO headaches and weaken France.