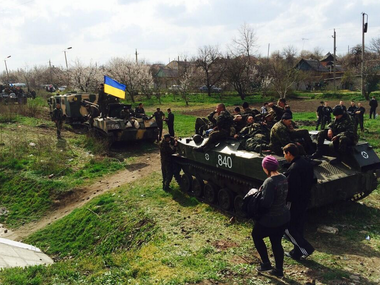 According to the
Gazeta.Ru
, citing a source close to the president of Ukraine, Petro Poroshenko, a military operation conducted by the Ukrainian military in the east of the country can be completed by June 14.
"Next - within three months to negotiate with Moscow, so that it stops helping the DNR and the LC. At the same time, the militia itself expects a denouement much earlier, "said the source.
According to him, the cleaning of Lugansk will begin in the coming days, and the assault on Slavyansk is scheduled for June 4. "They are supposed to complete the entire operation before June 14," he added.
Representatives of the antiterrorist operation headquarters did not confirm this information.
Earlier, the authorities of the self-proclaimed Luhansk and Donetsk People's Republics appealed to the world community to protect them from the antiterrorist operation. According to them, the current authorities of Ukraine, jointly with the United States, are preparing to conduct a "total bloody sweep of our land."