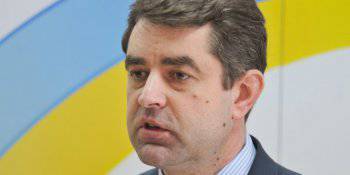 According to RIA
"News"
, on Tuesday, Yevgeny Perebeynis, director of the information policy department at the Foreign Ministry of Ukraine, said that Kiev is ready to begin a dialogue with Moscow, but only after Russia helps to resolve the situation in the east of the country.
"Our position is quite clear, we are ready to conduct a dialogue with Russia. But Russia should make its contribution to stabilize the situation, "he said on the Ukraine TV channel.
On Tuesday, Ukrainian Prime Minister Arseniy Yatsenyuk said that negotiations with the Russian Federation are possible only with the participation of representatives from the United States and the European Union.
Meanwhile, according to Alice Lockwood, head of the European and CIS department of the American-British IHS research center, Ukrainian security officials will be able to control the situation in eastern Ukraine, but the situation will be unsustainable until direct negotiations between President of Ukraine Petro Poroshenko and Russian President Vladimir Putin
She also confirmed that Russia began to withdraw troops from the Ukrainian border.