The chairman of the commission to investigate the crash of the Proton-M carrier rocket that occurred on 16 in May of this year, based on an analysis of the information gathered, is not ready to exclude the version of sabotage from the number of versions of the causes of the disaster. This information transmits
ITAR-TASS
.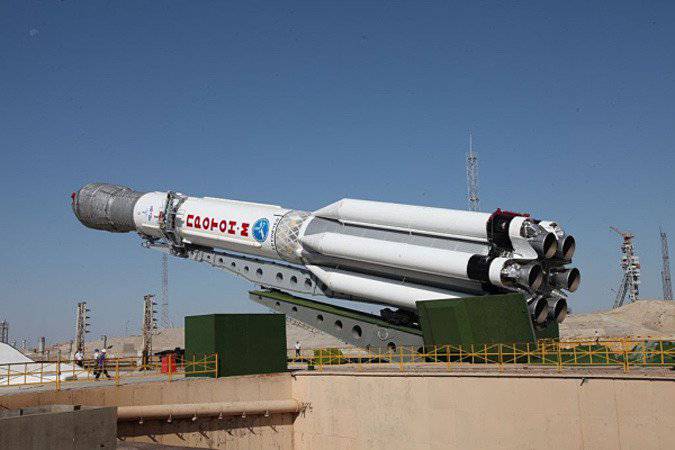 Danyluk said that several expert groups are working on clarifying the causes of the Proton-M accident. The work is carried out both at the Baikonur cosmodrome, and at manufacturing plants, in the design bureau and at the MCC. In this case, Danyluk notes that sabotage is only one of the studied versions. The main version, which is currently being checked by experts of a specially created commission, is related to the fact that the cause of the accident could be the destruction of the bearing mounting of the turbopump in the 3 th stage steering engine.
Recall that the failure occurred approximately on the 9-th minute of the Proton-M flight, which put the Express-AM4P communication satellite into orbit, the cost of which is estimated by experts more than 7 billion rubles. The failure occurred during the operation of the third stage of the launch vehicle.
A special commission to investigate the causes of the disaster included a 24 man from the Ministry of Defense, Roskosmos, various research institutes and NGOs.
Today, 29 May 2014, Roscosmos reported on the successful docking of the Soyuz TMA-13M manned spacecraft with the ISS. Press office
Roscosmos
:
TPK "Soyuz TMA-13M" moored to a small research module (MIM1) "Rassvet" of the Russian segment (RS) of the ISS. The rendezvous process was carried out automatically under the supervision of specialists of the Center for Flight Control of Federal State Unitary Enterprise TsNIIMash, the TPK crew as part of the cosmonaut of the Roscosmos Maxim Suraev, the flight engineer astronauts Reed Weizman (NASA) and Alexander Gersta (ESA), as well as Russian crew members of the ISS cosmonauts Alexander Skvortsov and Oleg Artemyev.

The head of Roscosmos ON.O. Ostapenko who was always in touch with the crew congratulated astronauts and astronauts on successful docking and arrival on the ISS.

The planned duration of the crew onboard the ISS will be 167 days.