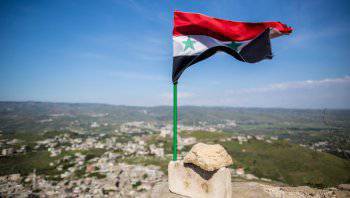 According to RIA
"News"
, with reference to the newspaper
Kommersant
This year Syria will receive from Russia 240 million euros of financial assistance to solve social problems.
According to a source in the Russian government, the Syrian authorities have appealed to Russia for gratuitous financial support. "In total, within the framework of assistance this year, the Syrian authorities will receive 240 million, this is an agreed figure," the source said.
"Actually, this is a" debt-for-financial assistance "operation, and it will not require raising budget funds, these are payments to the Syrian side of the debt to the Russian Federation, which we could not collect due to the war that began in Syria, now these funds Saves the Syrian budget, will go on solving social problems in this country, "the source added.
It is worth recalling that in Syria, clashes between the regular army and opposition forces continue. According to the message
ITAR-TASS
, with a link to
news
Al-Vatan service, the Syrian military managed to take control of most of the suburbs of Mlikh, located at the entrance to Damascus from East Guta.
"Every day we destroy dozens of militia strongholds, their bases and warehouses, and ammunition production shops in the basement," said an officer participating in a military operation.
In addition, the Syrian army continues to attack in the western direction in the area of ​​the city of Khan el-Sheikh, where the Dzhebhat an-Nusra and the Islamic Front are located. According to the representative of the command of the armed forces, they plan to eliminate the enemy's outpost in the area until the end of May.
It is also noted that the city of Duma, which is controlled by the opposition, arrived the next convoy of the Syrian Red Crescent Society, which delivered humanitarian aid. According to Syrian Prime Minister Vail Nader al-Khalki, "the Syrian government performs its duty to the civilian population and regularly provides medical and food assistance to residents in hazardous areas."