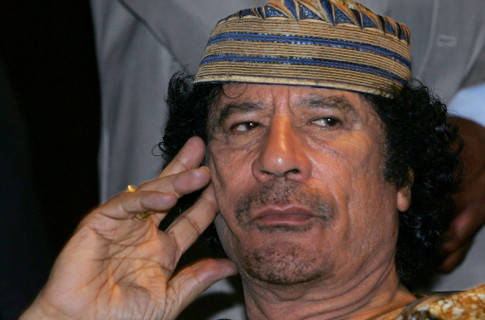 The national leader of Libya, Muammar Gaddafi, is ready to leave all leadership positions, provided that he and his family are provided with security guarantees. This was reported by the Arab newspaper Al-Shark al-Ausat, in its today's issue. As is known, the son of the colonel, Seif al-Islam Gaddafi, leads the work of a group of officials from the government of Libya, who are developing a scenario for resolving the crisis that has developed in the country. According to the source of the Arabic edition, this scenario provides, among other things, Gaddafi's safe and worthy refusal of all official posts.
The publication of the newspaper Al-Shark al-Ausat states that, despite the numerous official statements of Gaddafi himself and his closest associates, refuting the very possibility of leaving the National Libyan leader from politics, these issues are discussed. "Gaddafi is interested in a decent departure from power, which would exclude the prosecution of any of his family members and closest aides," says an anonymous newspaper source. At the same time, the newspaper indicates that there is no agreement on this issue within the family and Gaddafi's inner circle.
Recall that Russia, like some other countries, on the eve officially recognized the National Transitional Council of the Libyan opposition forces as a legitimate party for negotiations to resolve the crisis. President Dmitry Medvedev, during his participation in the summit of the G8 heads of state, also publicly denied legitimacy to the Libyan National Leader and offered Russia's mediation in resolving the conflict between Gaddafi and the Libyan opposition. In Libya, currently the Special Representative of the President of the Russian Federation in Africa, Senator Mikhail Margelov is already working.