From residential areas, located near the international airport of Donetsk, evacuation of residents began. Evacuation is carried out from a number of high-rise buildings in the central part of Donetsk. Edition
Today
reports that employees of the business center, which is located in the 20-storey building in the center of the capital of Donbass, are being evacuated. Local authorities had to go to such measures as a result of fighting in the airport between international militias and units of the Ukrainian security forces.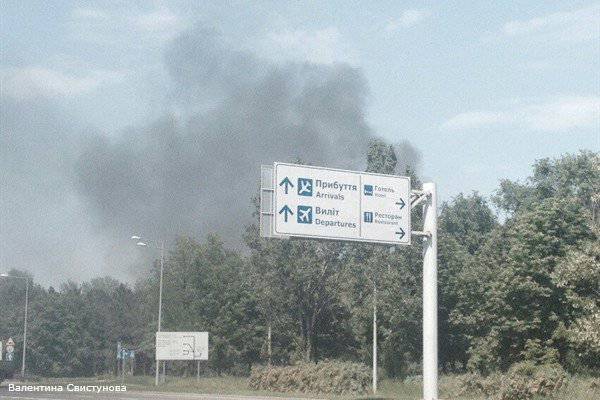 Correspondents
RIA News
they report that from the position of the national guard that arrived at the scene of events, firing is conducted on all those near the airport, including journalists who cover what is happening.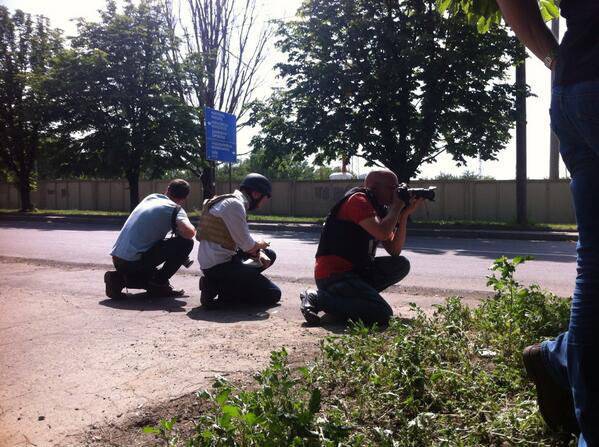 According to the Ukrainian side, during the clashes, two people were injured. Which side the wounded belong to is definitely not reported. Portal
"Russian Spring"
cites other data: there are at least one killed, and this is a civilian person.
A few hours ago, combat helicopters of the Ukrainian army began circling over the international airport of Donetsk. Eyewitnesses saw explosions after the "turntables" made several laps over the aerous node.
According to representatives of the people's militia of the DPR, at least one of the Ukrainian helicopters was shot down over Donetsk. Kiev says it is misinformation spread by people called separatists in the Ukrainian capital, and adds that all the helicopters are intact, and one of them allegedly managed to destroy the anti-aircraft installation that the DPR representatives placed on the airport after taking it under control.
According to RIA
News
After occupying the airport building by representatives of the people's militia, they placed firing points on the roofs of the airport terminals.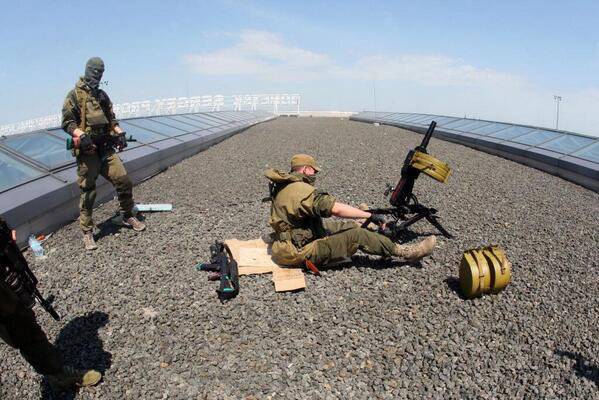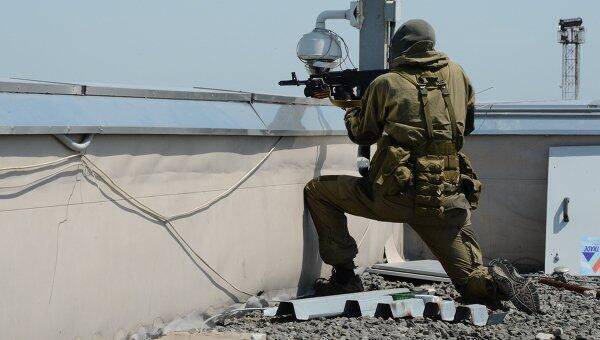 The Ukrainian military moved away in the direction of the nearest plantation, wherefire is fired at the airport building.
Portal "Russian Spring" reports that about an hour ago, over the airport of Donetsk appeared combat aircraft, which launched rocket attacks.
On combat aircraft and helicopters of the Ukrainian Air Force strikes from MANPADS.
The so-called press officer of the ATO, Aleksey Dmitrashkovsky, cites information that, with its conspiracy, fits into the disinformation field used by modern Kiev. Dmitrashkovskogo quoted
Donbass news
:
Chechens arrived in the ambulance cars to help the terrorists.