ITAR-TASS
report that in the current year, the management of the holding "Helicopters of Russia" will decide on the appearance of helicopters intended for operation in the PRC. A statement about this was made by the head of the corporation, Alexander Mikheyev, during a visit to the Helirash-2014 exhibition.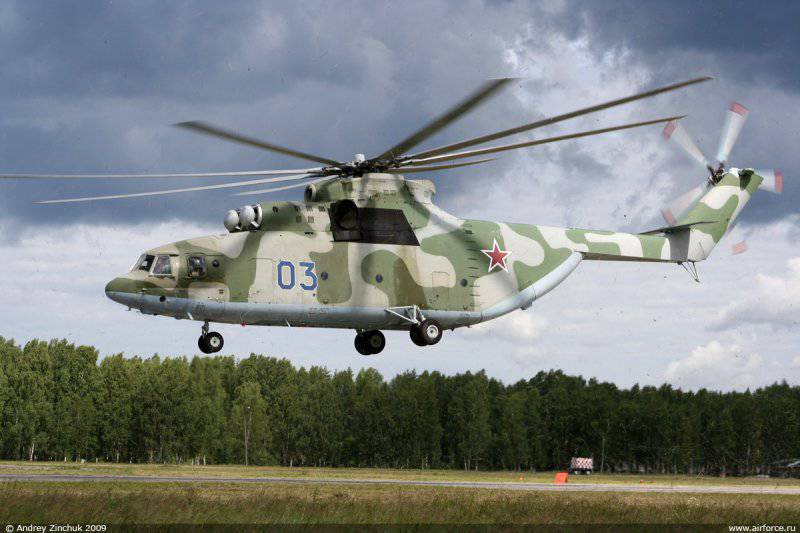 According to the organization's director general, in the coming months negotiations with Chinese partners are planned, where the details of this project will be discussed. There is information that the Mi-26 helicopter will be used as the base version, and the production of the machines will be carried out by the Mil cost center. Most likely, the new project will be called AHH (Adavanced Height Helicopter).
Mikheev said that in the course of the development of the program in the future, joint production of helicopters with the Chinese may well be considered, if there is a corresponding interest. According to the head of the holding, this issue was already discussed during the president's visit to Shanghai, when there was an exchange of views at the level of deputy prime ministers of the two countries.