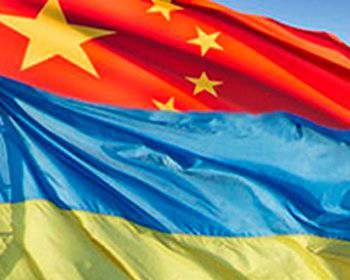 Associate Professor of the Department of International Relations, Zhejiang University in Hangzhou (China) Gregory J. Moore analyzed the reasons why China did not openly support Russia in its policy towards Ukraine, reports
"Military Parity"
, with reference to thediplomat.com.
According to the expert, Moscow needs control over the developed military-industrial complex (MIC) of Ukraine due to the supply of defense products to the Russian Federation. In turn, the Peking authorities understand that in the event Ukraine's transfer to Moscow's control, some of the programs of Chinese-Ukrainian military-technical cooperation will be canceled, which will make the PRC even more dependent on Russian military technology. It is because of this that China did not support the Russian Federation during the voting in the UN Security Council.
In addition, Russia is afraid of copying military products by China, while for Ukraine it is not so important. In particular, Moscow expressed outrage at the replication of Su-27 fighters. In its turn, Ukraine supplied China with a prototype of the Su-33 carrier-based fighter, which was openly copied to create the Chinese J-35.
Thus, it is very important for China to get free access to Ukrainian military technologies, especially in the area of ​​air-to-surface and air-to-air missiles, air cushion ships, cruise missiles, jet and turboshaft engines. On the other hand, Beijing is also not interested in Ukraine joining the EU because of the arms embargo imposed by the European Union in 1989, which Kiev will have to adhere to.