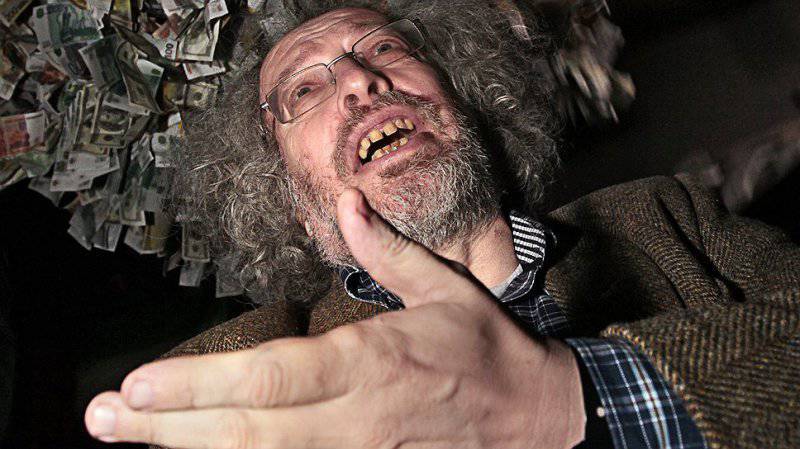 You know, there are always moments in life when you need to make concrete decisions. Which, if not accepted, may have irreversible and harmful consequences.
Today's (I find it difficult to censorly describe) the "creation" of "Echo of Moscow", the publication of Gorobts, a Kiev liar, and the position of the station and the resource source clearly deserve one thing: closure.
Here we are not talking about corporate ethics, although it is simply mean to expose our fellows in the journalism department.
And not just the closing, but the dispersal of the entire clique, word for word, repeating everything that psaks of the State Department are barking with the resolution "prohibit the practice of journalism in the territory of the Russian Federation".
Let those who are put on the streets with a "wolf ticket" cry. Country janitors and cleaners are still needed. To trust more after this would be just insane.
Let those who comment cry, joyfully drooling at the monitor, and shitting on everything that worries and worries us. Twitter, liberal, twitter. And twitter close fuck.
We live in a tense time. And just can not afford the crowd of enemies behind. And the crowd, cultivated by the prayers of Mr. Venediktov and his freaks-off - is.
Who can guarantee that these people are dissatisfied with everything about and without having eaten a liberal chewing gum, in which case they will not crawl onto the streets of cities with bottles and bits? What the same as in Odessa will not burn other people? After all, they commented with pleasure. So go.
Pigsty under the code name "Echo of Moscow", eating from the hands of the US State Department should be closed. With his supporters, too, something needs to be done, only because after a while they will have to be killed. God forbid that this should happen. But something tells me that this will happen. Marsh, Triumphal ... next Maidan? Figushki.
I do not know who else is like, but from tomorrow I will start collecting signatures under the appeal demanding the closure of Gosdepov's poorhouse, Echo. And dial. And send. Two recipients: Zhirinovsky and Putin. The first is able to shout to the whole district, and the second is able to make decisions and demand their implementation.
Gad need to choke today. Because tomorrow may be late.