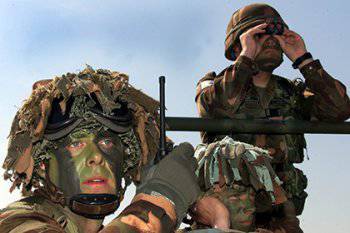 As the
"Russian Spring"
, with reference to the authoritative Hungarian edition Politics.hu, representatives of the Hungarian Center for Combating Terrorism (TEK) said that the agency had sent one of its special forces to the territory of Ukraine.
"Under unknown circumstances, a citizen of Hungary was captured in eastern Ukraine. According to verified and confirmed information, unknown men armed with men who traveled in the conflict zone in a Hungarian car are being held captive, "the report says.
According to the head of TEK, János Hajd, for the release of the prisoner who worked for one of the Ukrainian companies, the fighters of the elite unit of the Hungarian troops went to Ukraine.
At the same time, the Hungarian security forces did not explain what they mean by the "conflict zone": Transcarpathia, the South-East or Ukraine as a whole. Also, no data on the identity of the missing Magyar.
It is worth recalling that on May 12, the Hungarian Prime Minister Viktor Orban declared the need for autonomy, as well as dual citizenship for Hungarians who live in the territory of neighboring countries, particularly in Ukraine.
According to official information, at present, about 150 thousand Hungarians live in the territory of Transcarpathia, which is 12% of the total population of the region. They constitute the majority in the southwestern regions of the region.
In 2012, the new constitution of Hungary was adopted with the following wording: "Hungary, guided by the idea of ​​unity of the Hungarian nation, is responsible for the fate of Hungarians living outside it," "every Hungarian citizen has the right to defend the Hungarian state during his stay abroad" .
In addition, last year, the Hungarian ambassador to Ukraine, Mikhail Bayer, supported the idea of ​​creating Hungarian autonomy in the south-west of Transcarpathia. And representatives of the far-right Jobbik party, which does not hide its territorial claims against Ukraine, held their forum in the Transcarpathian city of Beregovo in the autumn of 2013.