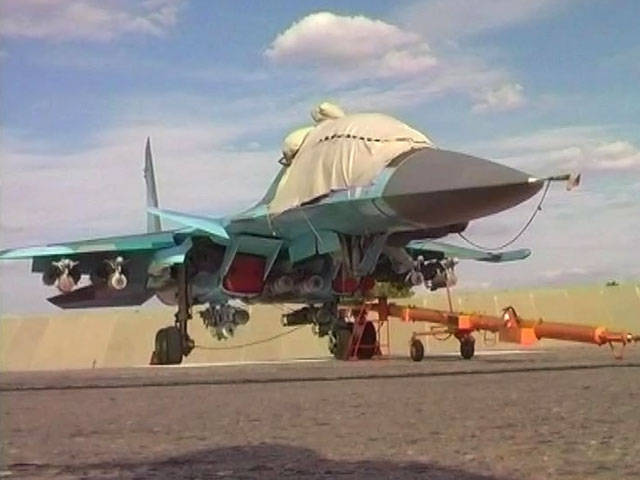 A criminal case has been initiated against the commanders of the Lipetsk aviation training center. Article "abuse of power". They are accused of extorting money from their subordinates, who were forced to give the prize. It is established that in this way commanders appropriated about 2 million rubles. About everything that is happening in the center, last week, one of the officers told in his online message. A check was organized and the facts were confirmed.
An open letter reached its recipients. In all parts of the Air Force began mass checks. Military prosecutors now have to identify all the schemes of extortion, which was told in his blog, Senior Lieutenant Lipetsk aviation center Igor Sulim. According to the 24-year-old instructor pilot, every month upon receipt of the award, the flight and technical personnel of the unit paid specific amounts to the command. Personally, Sulim, from his bonuses was obliged to give 14 thousand rubles.
"The system of collecting funds was based on assigning a total amount to a unit, regardless of whether one soldier pays or ten, which ensured the principle of" circular guarantee ", no soldier could refuse, donate according to moral principles, could not refuse, and the commander units, which was due to the threat of dismissal for reasons of re-certification during the period of reform of the Sun. In fact, the total amount of money extorted from the units was about 140-185 thousand monthly, "writes Sulim.
Where this money went, nobody knows. But Igor Sulim himself claims that they settled in the pocket of the head of the center, Colonel Alexander Kovalsky. It was he who, according to the pilot, organized this scheme, and appointed Colonel Sidorenko as the direct executor.
According to colleagues of the young lieutenant, appeals to the military prosecutor's office did not lead to anything. Only increased pressure on the officers. Therefore, the letter addressed to Defense Minister Anatoly Serdyukov, Chairman of the Investigative Committee Alexander Bastrykin and Air Force Commander Alexander Zelenin is the last chance to achieve the truth.
"During the inspection, the commission revealed facts of unlawful actions by a number of officials. By the decision of the Air Force commander, all the air force associations and teams conduct comprehensive inspections in order to identify such facts," said the Russian Defense Ministry spokesman Vladimir Drik.
Sulim's letter caused a public outcry not only among bloggers. The lieutenant was supported by colleagues from other parts. Including pilots aerobatic team "Falcons of Russia" and "Russian Knights". The officers believe that this is unacceptable at the main training base of the Air Force. Meanwhile, checks in the Lipetsk Center have been going for a week. Following the results of which, most likely, the heads of the flight base will fly.