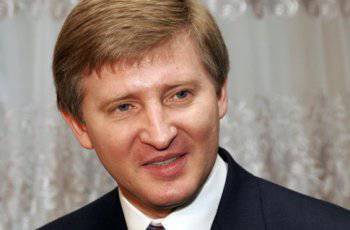 According to the
INTERFAX.RU
, the owner of System Capital Management, the largest financial and industrial group in Ukraine, Rinat Akhmetov called on Donbas labor groups to take part in a protest against the Donetsk People's Republic of 20 in May.
"I urge all labor collectives to come out tomorrow to a warning protest at their place of work. This rally will begin tomorrow at noon with a dial tone, which will sound at all enterprises of Donbass. In support of the world! Against the bloodshed! "" - He said in his address.
According to the businessman, the shares will be held every day, "until the world is established."