Blog
bmpd
announces the end of construction in the Lipetsk Center for the combat use and retraining of the flight personnel of the Russian Air Force a new flight platform. The act of acceptance of the completed object was signed last week by a special Department of the Ministry of Defense of the Russian Federation and the Main Directorate for the construction of roads and airfields at Spetsstroy Russia. According to spetsstroyevtsy, the technical position of aircraft preparation was reconstructed and auxiliary taxiways were built.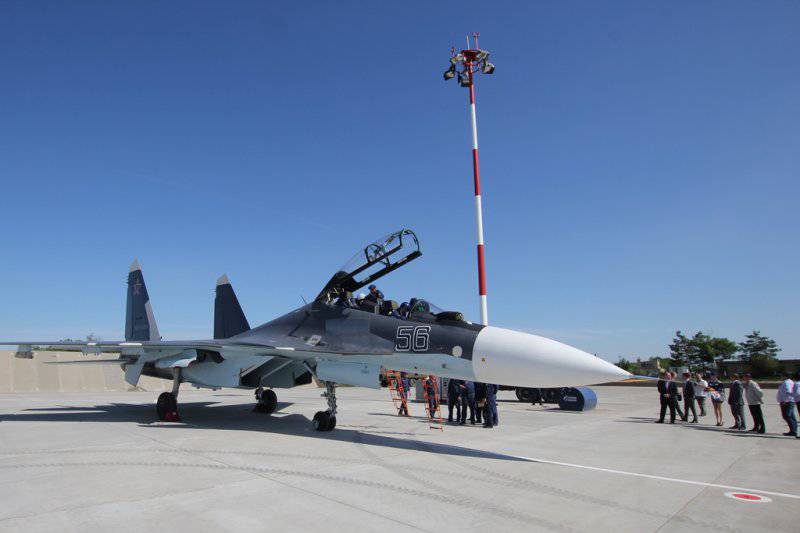 The head of the Lipetsk aviation center, Alexander Kharchevsky, tested the new object, positively assessing the work done. According to him, this is the first modern TPPS site at military airfields. Then Kharchevsky added, then on the new platform "the plane does not tax, but floats".
According to Pavel Chernukhin, the head of the department of the airfield complex at Spetsstroy of Russia, the object was built very well. Although the warranty period for the site is five years, it can be used without any problems for all 25 years. He further thanked all the employees of the aviation center for the assistance provided during the construction, noting that their cooperation was very effective.
Recall that the old TPPS was dismantled at the Lipetsk aerodrome, and in its place a new aircraft preparation site was built. Also, two taxiways and a gas camshaft were laid, masts with a mobile crown were installed.
In addition, the military was pleased with the new road and installation, which allows centralized refueling of aircraft. All this will allow the maintenance of air transport in a qualitatively new environment.