Petro Poroshenko, a presidential candidate of Ukraine, is trying to maintain high profitability from his business in the Roshen confectionery factory. Without this profitability, Poroshenko is unlikely to be able to ride the initially swinging chair of the head of the Ukrainian state.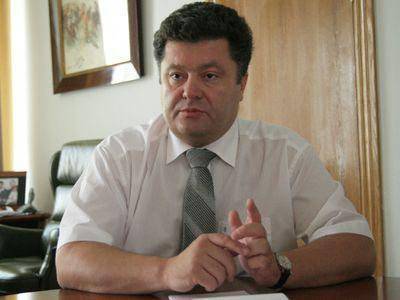 Just yesterday, the Ukrainian media came out with information that the shareholders of the ICF (Mariupol Confectionary Factory), which is part of Roshen Poroshenkovsky, decided to start the procedure for shutting down the enterprise. In an interview with a business portal
"Capital"
IFF Deputy Director General Konstantin Mai stated:
We still do not know what we will do: liquidate the legal entity or close all production. The decision has been made, but whether we will put a final cross on the work of the factory, we are now thinking.
Today's agency
Interfax
, referring to the shareholders of the Mariupol confectionery factory, spread the information that yesterday's publication was allegedly erroneous. Representatives of the management of the ICF said:
15 May in the public information database of the National Securities and Stock Market Commission mistakenly posted information about the issuer's termination by liquidation by decision of the issuer's supreme body and information about changes in the composition of the issuer's officials.
Roshen Mariupol representative office specializes in the production of biscuits and sweets. Total production, if you believe the official
Site
, up to 20 thousand tons per year.
The main buyers of products are located on the territory of Ukraine itself, as well as in the CIS countries. Large volumes of products (up to 2 thousand tons per year) until mid-May of this year, the ICF sent to the Crimea. 14 May Natalya Penkovskaya (Chief Sanitary Doctor of the Republic of Crimea) imposed a ban on selling products from the Ukrainian factory in Crimea. The Crimean ban did not affect only the products of "Roshen", which is produced at a factory in Lipetsk.
Recall that the other day Poroshenko was expecting an unpleasant surprise in the form of the arrest of "Roshen" accounts in Russian banks. The total amount of seized assets exceeded 2,5 billion rubles.