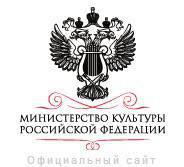 In the Russian segment of the Internet appeared a site called
etoprachechnaya.rf
. As conceived by the creators, when this domain is entered into the browser line, the user is automatically redirected to the website of the Ministry of Culture of the Russian Federation.
Judging by the data of the www.whois.ru service, a similar action was carried out by unknown Russians dissatisfied with the expenditure of funds for state propaganda. Nothing is known about the creators of the site, except that it was registered on 6 in March of 2014, and sends users of the old anecdote. In it, a citizen who calls a telephone number to the laundry is mistaken and gets into the Soviet Ministry of Culture, where he is answered obscenely, but in rhyme.
According to Interfax, the head of Vladimir Medinsky thanked the authors of the joke for advertising agencies.