In Estonia, they are determined to help the development of the state financial system in the near future. Speaking at a conference, the ex-Minister of Economy (aka ex-Prime Minister) of Estonia Johan Parts said that the "little cold war" will be the impetus for the jump in the Estonian financial sector. It is reported
news
portal
Delphi
.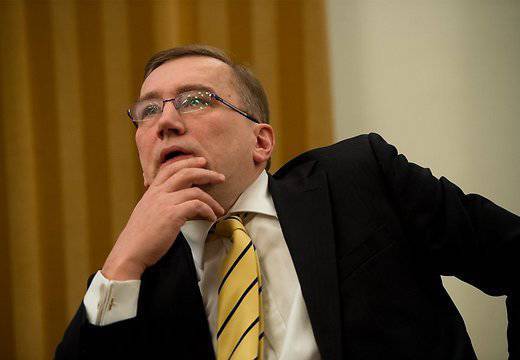 Parts also noted that everything that is happening today on the territory of Ukraine and in Russia fits into certain geopolitical forecasts that he allegedly did at one time. If so, then Mr. Parts is perhaps the only person on the planet who has managed to predict the development of the Ukrainian crisis, with all the ensuing consequences.
The former Estonian Prime Minister, who is developing with the help of loans from Brussels, noted that the world will face the regional cold war, in which Poland and the Baltic states will be drawn (Lithuania, Latvia, Estonia). According to Parts, after about 10-15 years, Russia is facing a defeat in this "cold war", but Estonia will be able to integrate even more closely into the European economy and reach a new level of financial well-being. The global cold war, according to the former Estonian minister, is excluded.
For reference. Johan Parts from 2003 to 2005 He was the Prime Minister of Estonia. From 2007 he worked as the main Estonian economist and represented the right-wing conservative party, the Union of the Fatherland and Res Publica. As Minister of Economic Affairs and Communications, Parts was replaced by Urve Palo.