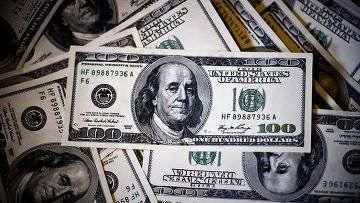 For a long time, the West has been cashing in in Eastern Europe due to its reputation gained during the Cold War era. But now he has lost this reputation because of his involvement in offshore companies, with the help of which the post-Soviet states are being plundered.
When people think of offshore finance, they don't think about the future of Europe. They imagine palm trees, pacifier corporations with headquarters in mailboxes, as well as secret accounts in Swiss banks. However, in Eastern Europe, people imagine a completely different picture.
When Russians, Ukrainians, Azeris (I'll spare the reader and don't list all the 15 fraternal republics), when these countries think about financial offshore, they see their stolen future. But is it bad? Doesn't this make them understand that the West is the best?
Not so fast. First, a few numbers. The offshore economy has become a parallel financial system of colossal proportions. In fifty tax oases with something hidden, probably more than 20 trillions of dollars. Only in the British tax havens huge wealth for more than 7 trillions of dollars is sheltered. And a disproportionately large part of this money came from Eastern Europe. Take the missing Russian 211,5 billion dollars. This is a very modest estimate of the illegal financial flows that have left Russia alone in the period from 1994 to 2011.
Common wisdom says that ordinary citizens of these states, subjected to feudal methods of government and political plunder, will think about corruption. Well, so far so good. In Russia, Ukraine, Azerbaijan and other countries it is impossible to talk about politics, let alone corruption. But then this conventional wisdom, which asserts that the middle class, young people and people with global connections will require a new power in the Western manner, suffers a complete failure.
Why doesn't this logic work? It's just that Eastern European corruption fighters are discovering that the West, with its system of offshore economy, contributes to the immense theft of resources in their countries. From under the surface in the moods of the Russian opposition and the Ukrainian Maidan, a new feeling of contempt for the West is breaking out.
Imagine that you have been fighting corruption in Ukraine over the past decade. The model of good government for you was Britain or Germany. You applied to the West for funds. Western funds and EU-funded think tanks have taught you to track down money stolen by your state. And suddenly you find something terrible: this money is flowing directly to the West. It turned out that the model of bona fide public administration, to which you took off your hat, provides money laundering services to the very people and organizations who steal the future from your country.
This is exactly what happened with the Anti-Corruption Center, which is led by Daria Kalenyuk. This woman, who heads one of the most important anti-corruption nongovernmental organizations in Ukraine, has studied the methods of work of this very corruption for many years. And the more she learned, the more she understood how America and the European Union behave hypocritically.
Kalenyuk talks about it this way:
We found that the money stolen in Ukraine is sent to British and European tax havens, where they are hidden with the help of dummy companies from the European Union. It was a very uncomfortable truth. We felt that the Western elite is hypocritical before us. She preaches the fight against corruption, and she herself allows this offshore world to flourish.
Outrage Kalenyuk increasingly divides the population of Ukraine - and not only people from think tanks, but also politicians. The member of the Ukrainian parliament, Lesia Orobets, who actively participated in the protest movement of Maidan, is fighting for the post of Kiev mayor, and in this struggle uses nationalist outrage over corruption. It is enraged by the complicity of the West in the organization of that offshore black hole, in which the national wealth of Ukraine has long disappeared:
It is necessary to understand that Western tax havens have caused the death of many Ukrainians. Take, for example, the theft from the Ukrainian budget of those funds allocated for the fight against HIV. National AIDS funds were stolen and hidden in tax havens, as well as in the UK. But this leads to serious consequences - we are approaching two percent of the infection of the Ukrainian population with HIV, and this is almost the point of no return, beyond which a pandemic begins. This corruption will kill British men too. I heard that they come to Ukraine. But then they return home. What happens if the British do not close their tax havens? It will leave us with a powerful, very powerful imprint.
Talk to any Ukrainian revolutionary, and you will immediately realize that financial offshore quickly weakens the soft power of the West. For example, it is a blogger, journalist and activist Mustafa Nayem, one of the most charismatic leaders of the protests at the initial stage of the Maidan movement. He first called the protesters to the streets. The duplicity of the West in matters of offshore causes him great irritation:
Why are they looking only for the states that were stolen and hidden in Austria and Switzerland? We told Europeans hundreds of times, told their embassies that this stolen money was hidden in their countries. And nothing. Now that the regime has fallen, they can find this stolen money in a matter of days. But why didn't they do this before? They are guilty - guilty of leaving us alone with these thieves. They are guilty of allowing them to rob us.
Behind closed doors, many members of the new government have the same feelings. But since they are financially dependent on the West, when the question of preventing an economic collapse arises, few American and European diplomats understand what is happening. If you talk with the revolutionary minister Dmitry Bulatov, then everything becomes clear pretty quickly. "Ukrainian money was stolen and shipped to Austria, Switzerland and the tax havens of Britain. But we want this money to be returned. "
Ukrainian media also picked up this topic. Liberal TV channel of activists "Gromadska TV-Show" leads discussions on this issue. He even invited a British activist to the studio to talk about how Western financial offshore companies work and how to deal with them. Appearing in the press, articles about the links of Ukrainian corrupt officials with Austrian banks and British tax havens led to the fact that the reputation and authority of these countries plummeted.
The Russian opposition is outraged even more. The oligarchs from this country love to parade on Russian television for their chic lifestyle in London. Therefore, it is well known that the British elite are giving them a warm and cordial welcome. Since everyone believes that this money was stolen, the moral authority of Britain among the Russians simply crumbled. Downing Street and the Ministry of Foreign Affairs are openly mocked, and London is called the "capital of Russian corruption."
The charismatic opposition leader, Alexei Navalny, privately expresses his keen discontent with the Western law enforcement system and believes that the endless requests of his colleagues to conduct investigations into corruption are simply ignored.
Navalny wants to become president of Russia after Putin. But what will he do with financial offshore if he gets to the Kremlin? "I dream about that," he told me once, "in order to get this money back." Navalny is struck by the volumes of stolen Russian money that have flooded western tax havens and European capitals. "Why are they so stupid? Do they really think that this is just anonymous money? Is it incomprehensible to them that this money was stolen from the Russian budget? "
For a long time, the West has been cashing in in Eastern Europe due to its reputation gained during the Cold War era, because it was viewed as a beacon of democracy, as a defender of the dissident underground from Moscow to Baku. But now he has lost this reputation because of his involvement in offshore companies, with the help of which the post-Soviet states are being plundered.
The West is used to enjoying its heroic reputation among the democrats of Eastern Europe. But if you get acquainted with the Moscow opposition or with Maidan, you will quickly realize that London today has become synonymous with corruption, and that the names of several European countries, such as Luxembourg, Cyprus, Switzerland, Andorra and even the Netherlands, are now associated with the word "theft".