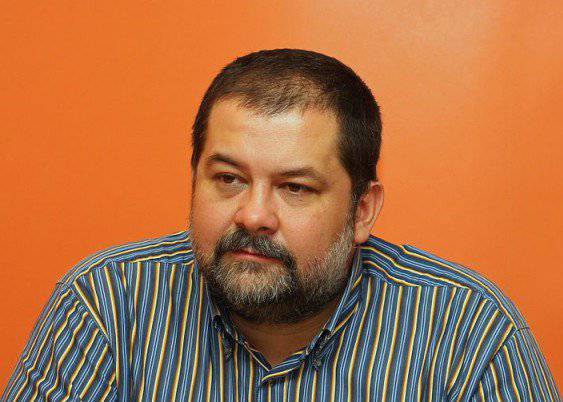 By the way.
My position on the Ukrainian territories, the coup, the junta, the Crimea and Russia is known to all.
But - not so simple.
And I think that residents of the Crimea, Donetsk, Lugansk, as well as other Ukrainian territories, should know something ...
Recently, a friend went to the Crimea. And here he goes there by taxi. Sat down, straps on. The driver is a cheerful good guy, a Crimean, laughing: "Hey! What are you doing, who needs it?" A friend is silent. The driver is driving ... and suddenly he turns a brick through the oncoming lane! It's already a friend's turn to yell: "Hey! What are you doing!" "We can!" - fun answers driver. "No, it is possible in the Ukrainian territories," a friend replies. "And now you are in Russia. And so it is impossible."
That's what I'm saying. Russia is not Ukraine. And when, according to Ukrainian TV, they continuously shout that there is chaos in Russia, lawlessness, dirty toilets and devastation at every step - this is not entirely true. And sometimes it's not at all true.
The fact is that even though we are not Germany and Switzerland (you know, yes, thank God, with all due respect to these worthy countries), but we have an order of magnitude :) more than on Ukrainian territory. And this concerns not the possibility of yelling obscenely at Putin or organizing anti-power media and demonstrations. With this shit, just, we have complete liberalism.
But cruel tyranny begins in other things.
In the purchase of alcohol at night (yes, yes! You can not when you wanted!). In the use of "light drugs" (you will laugh, but the carelessness with which in the Ukrainian territories they smoke weed and lick the synthetics in Russia is not possible. We have people who want to add a fool to nykat). In the payment of taxes (oh, we did not reach American standards, but ...) In the possibility of crying with impunity about the need to destroy this or that group of the population. In need to wear your seat and not drive drunk (oh, you know, traffic cops are so lute, and to bribe them this way IS EXPENSIVE - that people wear out, don't drink and follow the rules). We can not go out and arrange Maidan. True true! You do not lie ,'re coming out, the media, this freedom in Russia will not. If you decide to set a hundred tires on the square and poorat something - a severe riot police will come and politely nastuet you on the head. After that, they impose fines on 15 days.
In short, we are Russia, yes. This is a fact and this is a bang. But we are in so many things much more Europe than you are accustomed to in the Ukrainian territory and what ukrostan could ever become.
And it will be correct if you take this into account. Little Russian freemen and a party, praised by Babel and Paustovsky, Bulgakov and Kataev, all these okolobanditsky Odessa quirks, all this endless "Wedding in Malinovka", red-white-green robbing and ruining each other and the population is not with us. This is not for us. BTRs do not roll through the streets of our cities, shooting around. The economy is not falling apart, under the soothing tales of hundreds of billions of irrevocable loans that the US and Europe will now bring on a platter.
And if you are 17 years old, and the smell of burning rubber pleasantly tickles your nostrils, a bit with nails seems to be the best solution to problems, parents are fools, they have no children, and the mini-Fuhrer who patted the shoulder is a carrier of absolute truth — then you are in Ukrainian territories. On the wild lands. It seems that there will be plenty to kill and die young.
And we need to live and work. The charm of this lesson is not clear if you are only 17-20 years old, or if you are a well-fed scribe (s) in an occupational dialect, or if you are a small oligarch with a candle or oil refinery, but a spare one
historical
citizenship in your pocket.
But living is still interesting and partly eliminates the need to wear seat belts and not inhale burnt tires.